You do know there are other things in this game, right?
So recently I was contracted with the flu and during my time confined to my room like Leonardo DiCaprio's character in "The Man in the Iron Mask", I needed something to distract me while I was suffering through this illness. While I do have my computer in my room, my mind didn't have enough brainpower to play some World of Warcraft or League of Legends. Let's face it, when you're suffering the flu, you don't feel like you can do much. So I wanted to play something that didn't require me to get another blister on my fingers or give me a headache on top of this flu. So I decided to give some love to some console gaming. While I looked through my library of games, I found something I haven't played in some time. Dead or Alive Xtreme 2 on the Xbox 360.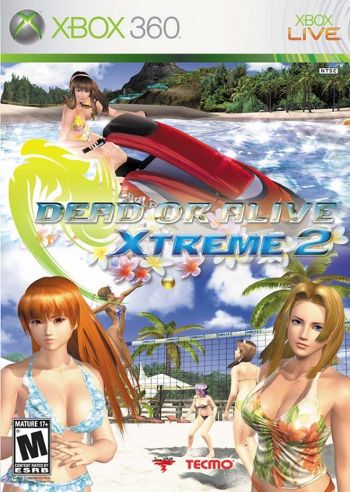 The perfect game for the otaku Who is bedridden with the flu.
What? Are you really that surprised I have this game? I'm a late twenties going on thirties Asian redneck/nerd/otaku that lives in the room above his parent's garage and have little to no social life outside of those walls. This was bound to be in collection. And besides, I got this at a flea market for a haggled price of five bucks. Best make use of those five bucks, yes?
Anyway, I decided to play this installment in the Dead or Alive's Xtreme series. But while I play this, I know about it's sorta messy background and the luggage that comes with the game. This series has been under so much criticism and sneering because of what its main focus on. Fan service and jiggle physics that would make the entire Biology and Physics department at Harvard throw up their hands in confusion. Believe me, I nearly failed biology but I know that THOSE parts of the female anatomy do not move like jell-o pudding cups on Boeing 737 that is experiencing huge amounts of turbulence over the Colorado Rockies.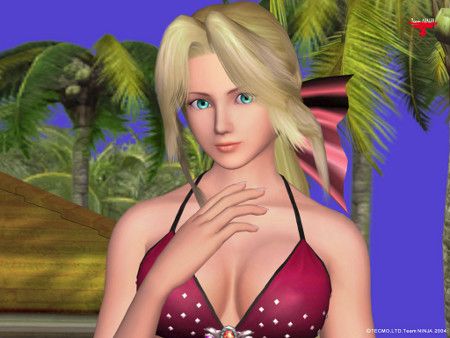 Must. Look. Away. From. Jiggly. Things. Must. Not. Confirm. Permanent Bachelorhood…Dangit.
But my overthinking mind had something on itself aside from the tickling feeling it gets whenever Helena jumps in the air to counter-spike the volleyball while wearing a string bikini that leaves almost little to the imagination yet costs more than my college tuition and student loans combined. The game, aside from being a bug zapper for uptight critics and the most zealous of DOA fanboys, has something more than jiggle physics and bikinis. So I decided to occupy my time during the flu to do some research on the other good parts of Dead or Alive Xtreme series. So this is what I came up with.

1. It's Easy to Pick Up and Play.
These are the only parts of your controll you will need.
It's a breath of fresh air from the library of buttons combinations in the other DOA games.
Your thumbs will thank you.
Like I stated earlier, I played this game while suffering of the flu. When you're under the flu, you don't have much strength and you're constantly fatigued. That said, Dead or Alive Xtreme 2 was right up my alley and anyone's alley that needed a good pick-up game with simple controls and an easy learning curve. The volleyball portion utilized only use of the direction stick and two buttons. Simple, easy, and fun to play. What's not to love about it? If only Madden was this simple to me when it came to sports games.

2. It Got You Interested in Playing Volleyball on a Console Game.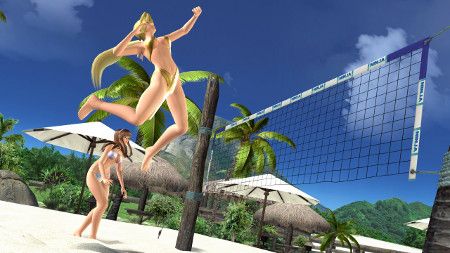 Let's be honest, before this game, were you even INTERESTED in beach volleyball?
Yeah…….I thought so.
Speaking of sports games, ever notice that there aren't any other volleyball games on the Xbox 360 save for this and the Kinect game SFG Volleyball? You wanna know the reason why? Because generally volleyball games on0 console gaming over the years have generally been boring and frustrating. Beforehand, in the past at the video store (remember them?) you'd only pick up a volleyball game whenever you ran out of options for sports games to rent. Then came Dead or Alive's take on beach volleyball and all of a sudden interest skyrocketed. "Hooray" we shouted. "A volleyball game that we can enjoy!". And we didn't mind it all.

3. It Has a Somewhat Good Built In-Casino Mode.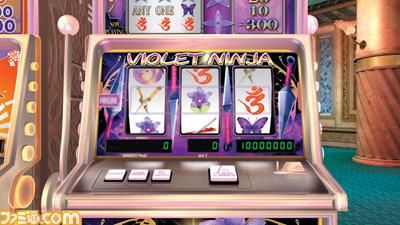 And just like other casino games, if I win too much I won't have Robert DeNiro
order a security guard to tazer me and threaten me with a circular saw in the backroom!
Let's face it. Not everyone out there would ever get excited for those casino simulation games. These days and commonly in the past, casino games were usually destined for the bargain bin unless had they some appeal like the Caesar's Palace games and the other casino simulation games (like the casino games Pat reviewed in the past). These days, casino simulation games are either nearly non-existent or head straight to that rack of games you see at the 7-11 or Circle K, hoping someone them up as an impulse buy (through why you are buying your games at a Circle K in the first place boggles my mind).
The Dead or Alive Xtreme series came with a casino mode that gets my thumbs up of approval. After a day of having your favorite girl jumping around and spiking volleyballs in the tropical island weather, you can relax and gamble the night away at the casino. Thankfully the money you earned from winning the day's volleyball matches are pretty generous enough for you to enjoy a variety of DOA-themed casino games like Blackjack, Roulette, Poker, and Slots. Then you can use your winnings the next day to buy accessories, swimwear, and other goods. In other casino games, rarely do you see your results of your previous night's winnings. I don't know about you, but I kind of proud that I could use my roulette skills to buy Kasumi that bikini made entirely of the Shane Company's backstock jewelry inventory instead of see my money reset to zero whenever I restart the game.

4. It Showed the Lighter Side of the DOA Universe.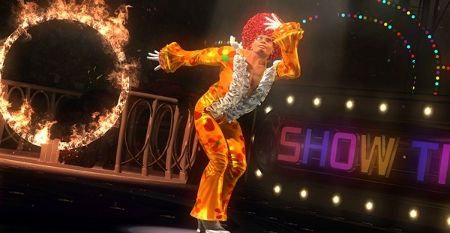 Believe it or not, this man managed to get nine of the
world's most beautiful female fighters to play volleyball in bikinis for him….twice.
If you follow the lore of the Dead or Alive Universe, it can be pretty gritty at sometimes. It's full of revenge, heartbreak, betrayal, and lots of drama and tension between multiple figures in that universe. You got a multinational corporation that is using ninjas as test subjects to manufacture superior fighting clones for the highest bidder, a french opera singer who is hunting down the assassin who killed her mother, tensions between two female sisters who happen to be ninjas, and a whole mess of storylines that intersect with one another. At times, you gotta step back and say "Hey! Can we take a break here?".
Well that "break" is the Dead or Alive Xtreme games. You get to see the lighter side of things. While you don't see half of the cast, you get to see the female cast lay about and enjoy life for once. You also get to see the only male protagonist on the island (Zack) and more of his humorous antics and his over-the-top wardrobe that would make Stevie Wonder say "that's a bit too colorful, man."

5. The Soundtrack Was Actually Good for the Game.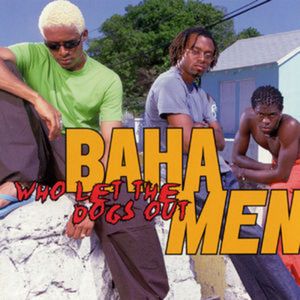 Baha Men, only tolerable to listen to while playing DOA on your Xbox 360.
I'm not a fan of the music that the Dead or Alive Xtreme series brings to us outside of the game (like I won't put it on my iPod when I go out to the gym) but inside the game, it's good. The soundtrack of the game fits. It just fits to the game. Who knew that playing volleyball and butt-bumping mini-games at the pool would actually make the Baha Men tolerable? I know! It's a miracle!

6. It has a Complicated Sim-Dating-esque Partner System.
I really don't know what boggles my mind. The fact that the game has a simple yet complicated partnering simulator aspect to it or the fact that orange juice on this island costs more than my truck.
So when I was playing this game and I wanted a different partner other than the default partner, Lisa, I had to seek her out and earn her trust. When I decided to venture off and look for my potential volleyball partner (I ended up choosing Kasumi) I had to do research and look for clues on how to butter up to her and make her my volleyball partner. I had to find out that she loved sweets, her color of choice is pink, and that she likes things that are affiliated with Japanese culture. During all of this, it came to my attention that this is like a Japanese dating simulator game.
I'm familiar with Japanese dating simulators. It's no big surprise given my current social situation. And whoever at Team Ninja worked on this part of the game, they obviously have had a lot of experience in creating complicated dating/recruiting simulators. I mean one false move (like sending the wrong kind of gift like badly-chosen swimwear or a statue of Zack) and you've blown it. And when you blown it, say bye-bye to your partner and you are left alone to fend for yourself until you find another person within the limited time frame of the vacation. Man, whoever knew recruiting a volleyball partner would be as complicated as a having a steady relationship? Bravo Tecmo and Team Ninja, you magnificent bastards that play with my virtual heartstrings.

7. Proof that Even Rival/Bloodthirsty Enemies Can Get Along.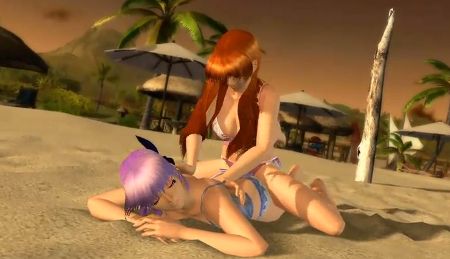 You know, a week before arriving on this island, they basically were trying to kill each other.
Now they're acting like none of that "I've been ordered to kill my half-sister for leaving the clan" stuff ever existed.
So like I stated earlier, the universe of Dead or Alive can be gritty sometimes. Yet through this game, it seems like the bloodthirsty rivalries and torn relationships of the past can be mended and alliances can be forged, all in the good name of beach volleyball. I mean it's an uphill battle at times with certain characters, but if you put your head into it, you can actually pair up characters in teams that didn't seem possibles.
For example, Ayane and Kasumi are both sisters that have huge amounts of violent tension between each other. Yet through the magic of beach volleyball, they can calm down and give each other backrubs and win tons of money playing volleyball together. Now if two sisters who previously had kunai at each others throats can settle down and make peace with another, then maybe that's the secret to world peace. If we can only get that would work with our political leaders.
(At this point while writing this article, I went into some kind of small coma due to the shock of the mental image of Joe Biden giving shoulder massages to Chris Christie on the beach. My brain is still racked from the horror. *sounds of shuddering* ~Overthinking Geron)

8. Made for Some Simple Yet Difficult to Master Cosplay for Some Females.
It is common knowledge that the Dead or Alive series inspires a lot of cosplay. And the Xtreme installments are no exception to that. However, I feel like that while Xtreme beach volleyball cosplay may seem simple, it's not. I was taught that the simplest things in life are hard to master. These words are heavily implanted in the female DOA cosplayers out there. I recall from my fellow cosplayer TiraMusSH that while it looked simple to pull of Tina Armstrong cosplay from Dead or Alive Xtreme, there are some complications to the matter. You just can't slap on a bikini and call it DOA Xtreme cosplay. Like all other cosplays, there are small details that can separate the difference from fail to great success. For example, this picture from a photoshoot she had done with others at Otakon a few years back.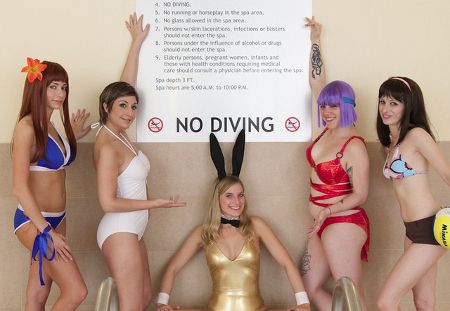 It may look simple, but to every cosplayer, the simplest things can be hard to master.
As you can see, the girls did their research. They got the hair down, the body type down, the small bits of accessories right, and more importantly, they got the swimwear on the dot. The swimwear that they chosen is seen in the game. It wasn't something that they could walk down to their local K-Mart's swimwear section and buy for $9.99. They actually went and researched on what swimwear was available in the game and which ones are more commonly known among the Dead or Alive fanbase. Like I stated earlier, it looks like it's simple but it's really difficult to master and pull off right. And these girls pulled it off.

9. It Gave Dennis Rodman something to Do Post-Chicago Bulls.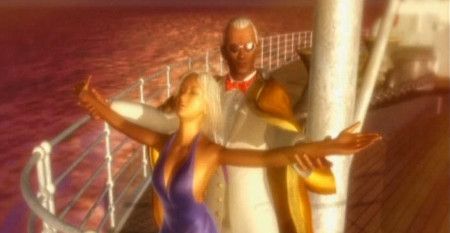 When you're casting the voice of a self-taught muay thai master with a wardrobe that makes Liberace spin in his grave and acts more like a cartoon character than a real person, you have to cast to find the right person.
Naturally, Dennis Rodman comes to mind.
So yeah, I'm a Chicago Bulls fan. I've been one since I could remember. And I remember the last few years of their greatness and remembered each member of that team, including Dennis Rodman. After their era came to the close, everyone went their separate ways. But I kept track where everyone went. It came to my surprise that after Rodman retired from basketball, he went into obscurity. Then he resurfaced on the first Dead or Alive Xtreme being the guest voice for Zack. Either he's a huge fan of the series or this was just a paycheck from Tecmo, it didn't matter to me, it was good seeing the Wurm getting some work (because we all know how weak his "wrestling" career was).
So in conclusion, those are my overthinking thoughts about the OTHER good things about the Dead or Alive Xtreme series. In my thoughts, while it is true that the game was made as a welcoming gift of fanservice to the fans of the Dead or Alive series, it had more than that. While most people see it as Tecmo's way of getting more money out of their fans, I forego that thought and looked deeper. It may take some overthinking, but you'll see it the same way I do as well. Now, time to do some more research!
Related Posts