Finally URF is done. To be honest I was basically getting tired (read: frustrated and brimming with rage) with all the AP Shacos and you-will-never-kill-me-matter-much-you-try Mundos and walking death orchestra that is Sona. I think Riot needs to probably bring back the disabling of champions the next time URF comes back. But enough about my bickering about button mashing (I'll save that for when I start writing about Street Fighter again), it's time for the real deal League of Legends.
---
FREE CHAMPIONS FOR THE WEEK
I hope you like Shurima because we're disregarding pirates and yordles this week. Riot decided to give us the OP champions from the sandy locations in Runeterra. Want to know why? Well find out below!
---
GERON'S FIRST RECOMMENDED FREE CHAMPION: SIVIR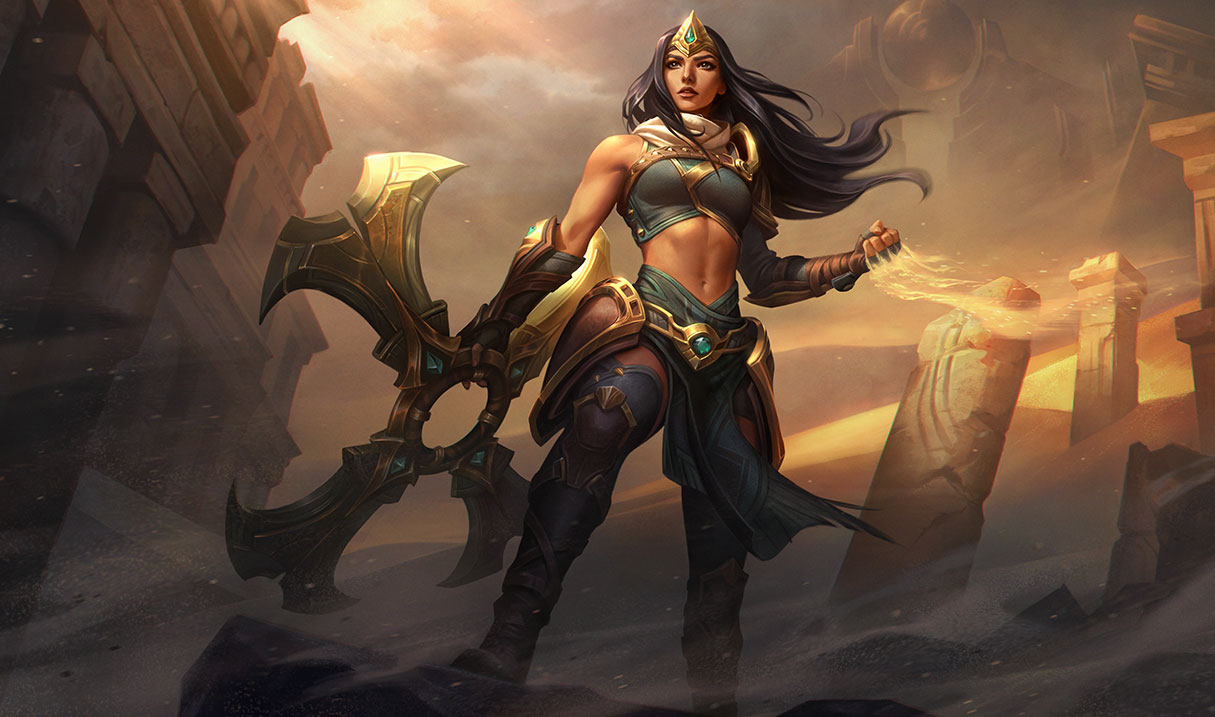 COST:
450 IP OR 260 RP
POSITION:
BOTTOM-LANE – MARKSMAN
WHY:
Sivir right now has probably the best utility amongst other ADCs. While she has a smaller range than others and her only escape is her ultimate and possibly her spell shield, she excels elsewhere. As long as you can get an early game advantage, it's pretty easy to snowball your lane and rack up kills in teamfights with her.
---
GERON'S SECOND RECOMMENDED FREE CHAMPION: AZIR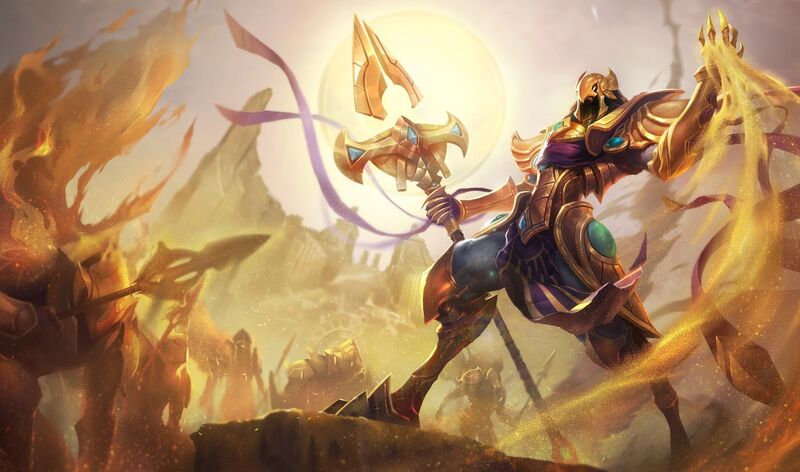 COST:
6300 IP OR 975 RP
POSITION:
MID-LANE – MAGE/MARKSMAN
WHY:
Azir, the emperor of the sands, Shurima and the most glitches post-release is probably a great pick for this week if you're going to the mid-lane. If you saw the games from this past week, Azir's poke and harass can really be hell for the other team. If your team likes to fight in tight spaces, then it's problems for the other team thanks to Azir's ultimate. As long as you are coordinated and keep track of your soldiers, you should be fine.
---
GERON'S THIRD RECOMMENDED FREE CHAMPION: REK'SAI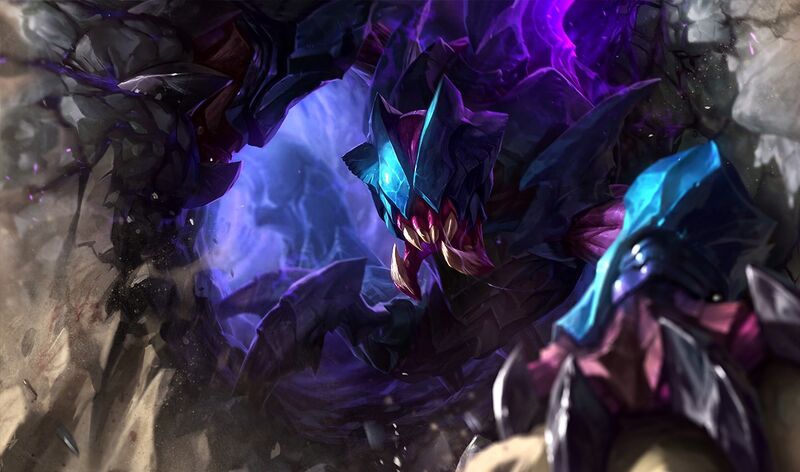 COST:
6300 IP OR 975 RP
POSITION:
JUNGLE – FIGHTER
WHY:
Now Rek'sai did get nerfed a while ago but mainly that's to her damage output. However, while her full damage build was shot down, her potential to be a bruiser/tank in this meta favoring tanks is a warm welcome. I think it's best you give her a try being a mobile gank-tank. She won't do much damage but will make teamfights end quicker and in your favor.
---
URF IS GONE

BUT HERE IS SOME FREE IP!
After two week of heaven and hell (mostly HELL for me), URF mode is swimming back to the sea of temporal game modes. And while Riot doesn't want to make everyone disappointed off the bat, they decided to do something else to ease the depression. They're boosting IP! From April 17th to April 19th, you can team up with friends and earn guaranteed bonus IP when you play matchmade games. The more friends you bring along, the more bonus IP one can earn.



Two friends – 100% BONUS IP EARNED

Three friends – 150% BONUS IP EARNED

Four friends – 200% BONUS IP EARNED

Five friends – 300% BONUS IP EARNED

So find that "friend" that made after that one game where he carried your ass as an AP Kog'maw and earn some bonus IP!
---
EASIER GIFTING RESTRICTIONS!

Now you can give the gift of Teemo to anyone!
Due to popular demand, Riot is making looser restrictions on gifting. Basically they're just loosing the ties a second time. These gifting changes will be in effect immediately.
Content Gifting (skins, champions, rune pages, icons, ward skins, mystery)

To send a gift, you must be at least level 10 (was level 15)
To receive a gift, you must be at least level 1 (was level 5)
You can only send up to 10 gifts (was 5 gifts) each day
You can receive up to 10 gifts (was 5 gifts) each day
You can't receive gifts if you're banned or suspended
The player receiving a gift needs to have been on your buddy list for at least 1 day (was 2 weeks)
The player receiving a Mystery gift must have at least 10 eligible content options (doesn't apply to icons and ward skins)

RP Gifting
To receive RP, you must be at least level 1 (was level 10)
To send RP, you must be at least level 15 (was level 20)
You can only send up to 5 RP gifts (was 3 RP gifts) every 24 hours
You can only receive up to 5 RP gifts (was 3 RP gifts) every 24 hours
You can't receive RP if you're banned or suspended
The player receiving RP needs to have been on your buddy list for at least 1 day (was 2 weeks)
---
EU LCS PLAYOFFS

FNATIC VS. H2K


WHAT WENT DOWN: Since basically the birth of the LCS, Fnatic has always been on top with many others trying to bring them down. People were thinking that times were going to change now that Fnatic was with a new roster. That was H2K's goal. The two teams went tooth and nail, forcing the series to go into a full five game series. Still times do not change and Fnatic will be advancing to the EU LCS finals this split.



SK GAMING VS. UNICORNS OF LOVE
WHAT WENT DOWN: SK Gaming has been known to be the more serious team (by far) and UOL has been known to be the not-so-serious team with their dank meme picks and odd-yet-effective strategies. It turned out to be a more even match up. The Unicorns of Love would be able to pull out one of their cheese picks and then SK Gaming would find a way to counter it. It went back and forth during the entire series. It wasn't until the very late game at the fifth game where Unicorns would find the right fight and eventually pull off an upset. They went from a Challenger team to a normal LCS team and now they're competing to be at the top of the EU ladder. This was just another step in UOL's rise to fame.
EU LCS CURRENT STANDINGS

---
NA LCS PLAYOFFS

TEAM LIQUID VS. CLOUD9


WHAT WENT DOWN: Liquid took down one juggernaut the previous week (CLG) and now they had to see if they can do it again. However, Team Liquid was reliving their old days of Curse. See, Curse (now Team Liquid) are basically like the Chicago Cubs of the NA LCS. Their curse follows them no matter how hard they try to get rid of it. The first curse was that they would get reverse swept, which what happened. They managed to pressure on two games and win them. However Cloud9 shifted their strategies and managed to pull off the reverse sweep. Now Liquid felt one curse, could they avoid the other curse? The curse of always being in fourth place? Only next week will know.



TEAM IMPULSE VS. TEAM SOLOMID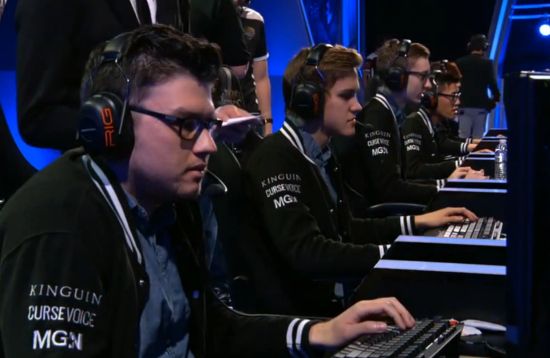 WHAT WENT DOWN:Team Impulse has been known to take down those above them, much to the surprise of others. And it seemed like that in the first game. But that's when TSM began to excel. TSM has been known to excel after having a taste of what their opponents are like in a best of five series. From there on, TSM would manage to take the series and advance. But most likely they won because Dyrus was hungry and wanted to end it quickly.
NA LCS CURRENT STANDINGS

---
ELSEWHERE IN ESPORTS
– Worlds will be taking place in several locations in Europe. The announced places are Le Dock Pullman, Paris (GROUPS), SSE Arena Wembley, London (QUARTERFINALS), Brussels Expo, Brussels (SEMIFINALS) and the Mercedes-Benz Arena, Berling (FINALS)

– Roccat announces that Jakob 'YamatoCannon' Mebdi (formerly of MYM) is now coaching for Roccat, taking over for Titus 'Ducky' Hafner.

– Team Fusion has hired former Complexity.Black member Royce "Bubbadub" Newcomb as their analyst to their team.

– Jamie "Sheep" Gallagher (formerly of Final Five and Team Coast) has been signed on as Cloud9 Tempest's new support.

– Former Dark Passage and Beşiktaş e-Sports Club Anıl "HolyPhoenix" Işık has announced he is leaving the Turkish region to pursue opportunities elsewhere. He has set his eyes on the LCS, most likely the EU LCS.
---
Well that's it for this week. Now I must head off and find how the hell does AP Shaco work. My guess. Everyone used them cheated.