The finals are done and the International Wildcard Invitational is underway. Was a curse broken? Did TSM wonnered? And which IWC team will get the chance to become the next Kabum eSports? Well let's find out after this week's free champions review.
---
FREE CHAMPIONS FOR THE WEEK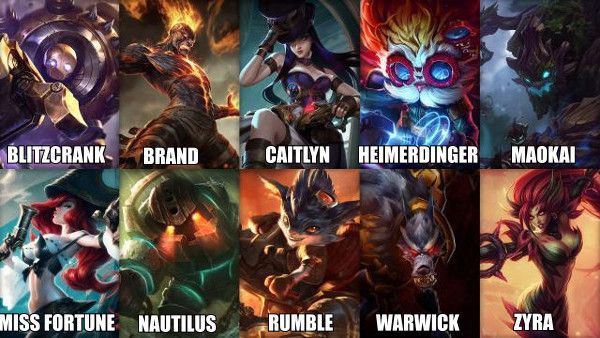 A well rounded rotation of free champions this week. There is nothing in this rotation that can disappoint anyone. No matter where you are going this week, there's a free champion that can make life a living hell. Running into a Warwick in the jungle? Hell. The support you're playing with chose Nautilus? Free kills. Like fire? Brand.
---
GERON'S FIRST RECOMMENDED FREE CHAMPION: MISS FORTUNE
COST:
3150 IP OR 790 RP
POSITION:
BOTTOM-LANE – MARKSMAN
WHY:
Yeah, yeah…you don't see her in LCS and in high ranked professional play. And yes Caitlyn is also available this week but she's just as easy to get the hang of. What's better is you can do hypercarry on her or put her in full=AP in the mid-lane. It's fun. It's so much fun.
---
GERON'S SECOND RECOMMENDED FREE CHAMPION: MAOKAI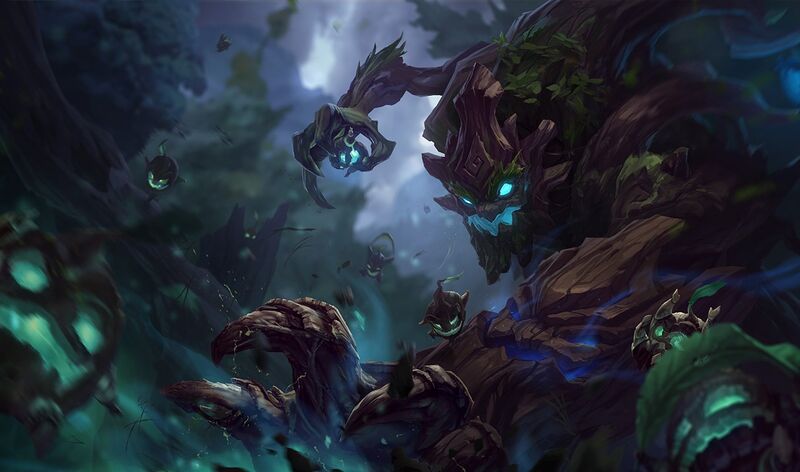 COST:
4800 IP or 880 R
POSITION:
TOP-LANE – TANK
WHY:
If you haven't picked up Maokai yet…what's wrong with you? Sure he's no longer viable in the jungle. Mainly it's because he's found a surge in where the creators actually wanted him in. The Top Lane. If you can build mostly tank with some AP/mana, you're enemies are going to have a bad time. Plus he can sustain himself in lane for days. It only gets better when he has more items and reaches a spike in the mid-late game.
---
GERON'S THIRD RECOMMENDED FREE CHAMPION: NAUTILUS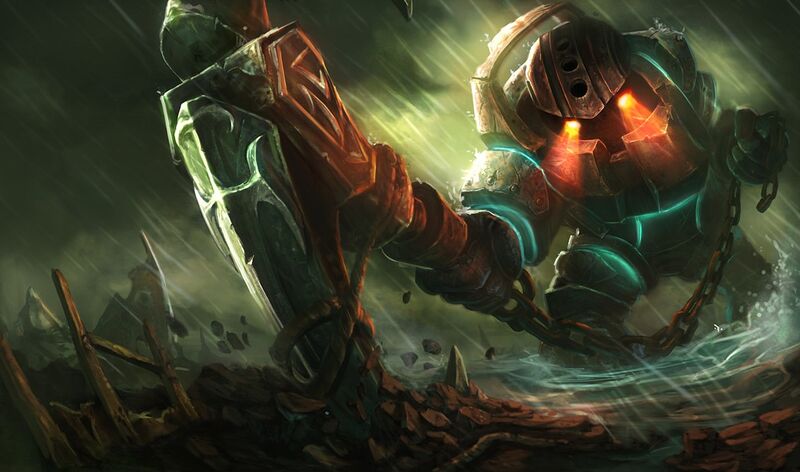 COST:
6300 IP or 975 RP
POSITION:
BOTTOM-LANE/JUNGLE – SUPPORT/TANK
WHY:
From out of the jungle and into the bottom lane comes Nautilus. Now I had my doubts about it before this patch but Lemonnation and Gorilla proved me and everyone else wrong. Nautilus can crowd control for days and just can engage like (or better than) hooking supports like Blitzcrank and Thresh. You'd have to be insane not to try out Nautilus this week.
---
IT IS TIME!

THE NA/EU LCS SPRING SPLIT

COME TO A CLOSE!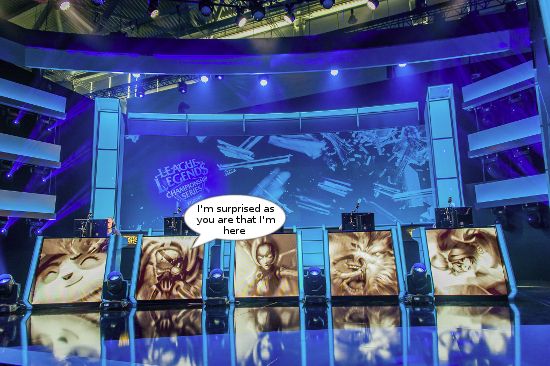 After many months full of fines, upsets, benching, unbenching and hashtags of #KeepKeith #BringBackPiglet and such, the Spring Split is coming to a close. Two sets of four teams remain, hoping to get the higher position in ranking so that they can be a step closer to Worlds. Europe's best and North America's finest duke it out for glory, points and quite possibly their next step in World domination (in esports). So let's get down to what happened this past weekend.
---
THIRD PLACE

EU LCS SPRING SPLIT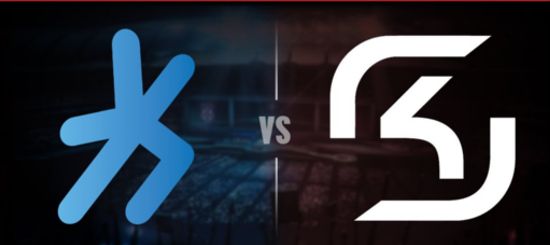 ANALYSIS: If there's a visual representation of "fallen from grace", it has to be SK Gaming lately. For most of the split they were at the top of the EU LCS ladder, only to be challenged by Fnatic and H2K Gaming. But at the end of the split, something happened. Some say it's just a change in the meta that doesn't favor SK's style. Others say it's Forg1ven not having a large champion pool and showing disinterest in the team. It could be one thing, it could be many things. But it really reflected in this third place match up. It was odd to see SK Gaming in the 3rd place, it was more odd that H2K went the distance and actually knocked them down. But then again H2K has been on the rise thanks to their reorganization and Prolly's coaching.
EU LCS SPRING SPLIT

CHAMPIONSHIP MATCH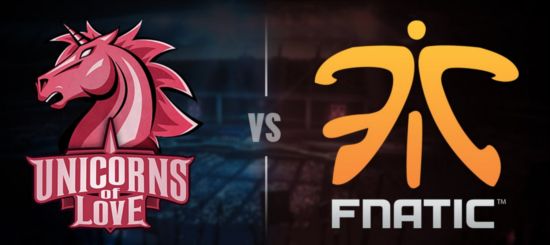 ANALYSIS: In a major twist of events who knew that the team full of meme picks (who meme really well) would be facing off a newly refreshed Fnatic? I didn't. If you told me that back in January, I'd be calling the funny farm on you. Like the other game, it went the distance. Sadly all the strategically-made meme picks like Udyr and mid-lane Varus couldn't stop the pseudo-Korean team of Fnatic. But I guess oddball picks can only bring you so far. But congratulations to Fnatic.
((and btw, I'm a bit salty about Huni's NA comment.))
EU LCS SPRING SPLIT CHAMPIONS: FNATIC
---
THIRD PLACE

NA LCS SPRING SPLIT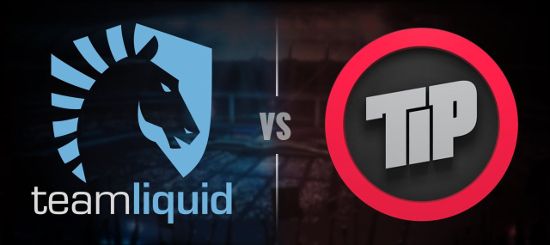 ANALYSIS: So basically after being reverse swept, one curse was still alive but another was still looming around. Team Liquid (formerly Curse) would always been in fourth place no matter what. And it seemed that way with the freight train that is Team Impulse, who have been on a rise to the top lately by taking down high level teams like TSM and Cloud9. Like the other games in the series, it went the distance. However, while one curse still remained, the other one would be broken. With adapting to strategies and a final push, Team Liquid would break the curse and be placed 3rd.
NA LCS SPRING SPLIT

CHAMPIONSHIP MATCH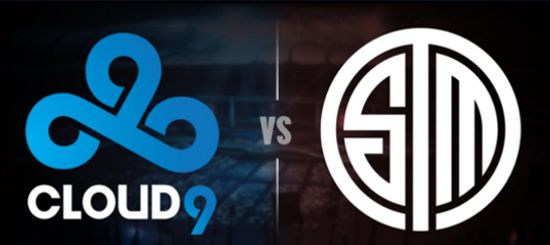 ANALYSIS: TSM and Cloud9 are basically like the Red Sox and Yankees of the LCS (please baseball fans of Boston and New York, don't send hate mail for that phrase). The two teams have been going at it the last few splits. It's always been C9 and TSM. During those times one team would show proof of their dominance overall and this time it was TSM. Despite a great first game from C9 (like a Meteos 5-man Sejuani ult), TSM would rebound and take the rest of the series and the NA LCS Championship by the fourth game. Ever since IEM Katowice, TSM has been a dominant force with very few road bumps in their path. Hopefully they'll flex their muscle even more when MSI comes up in a few weeks.
NA LCS SPRING SPLIT CHAMPIONS: TEAM SOLOMID
To catch all of the games, be sure to check the out on demand at the LOL eSports VOD page.
---
INTERNATIONAL

WILDCARD INVITATIONAL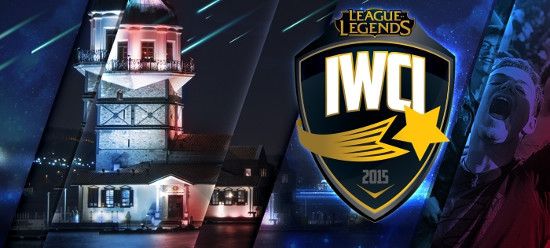 From April 21st through April 25th, seven teams from the Wildcard regions will converge in Istanbul, Turkey to fight for the one open spot for IWC at the Mid-season Invitational in Tallahassee, FL. New faces and new regions are debuting at this event and all are out for blood.
The first few days will be a round robin where each team will fight each other. The top four teams will advance on to the semifinals where they will be playing best of three. The winners of that match will be meeting for the chance to represent the IWC regions at MSI.
THE TEAMS


CIS – HARD RANDOM

OCEANIA – THE CHIEFS ESPORTS CLUB

LATIN AMERICA – KAOS LATIN GAMING

JAPAN – DETONATION FOCUS ME

SOUTHEAST ASIA – BANGKOK TITANS (replacing Saigon Fantastic Five due to Visa Issues)

BRAZIL – INTZ ESPORTS

TURKEY – BESIKTAS ESPORTS CLUBE

To watch all the games live, check out the English stream on Riot's second Twitch channel.
---
Well that's it for this week. Now I must go cheer on for my Twitter friends, DET FM. I want to see how Japan will do in their debut on the League of Legends professional scene.