Everyone's at PAX East getting Riot Kayle and Arclight Vel'Koza skins. And I'm just sitting here in Arizona wondering if this old bag of cheetos I found in the kitchen is still good if it's two days past it's sell-by date. But all joking and stale snack foods aside, the LCS is on pause for IEM Katowice and that means I and many others will be looking forward to staying past 1AM and watching our favorite international teams go at each other once again. I just hope this time I remember not to fall asleep on my keyboard this time. But aside for that, there's plenty of things to talk about in the Bottom Lane this week.
---
FREE CHAMPIONS FOR THE WEEK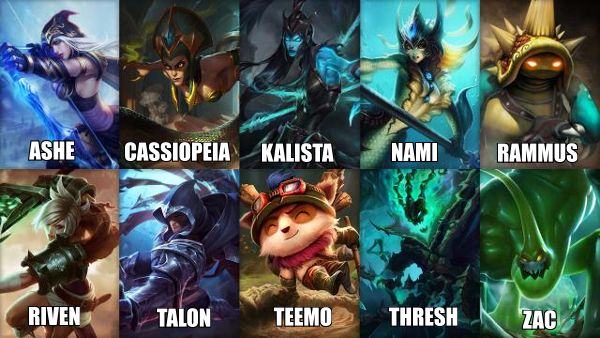 This weeks champions was brought to you in part by the phrase "Oh Dear God, they go X champion on their team". Yep. No matter what, you'll be seeing that this week when you're facing one of these free champions. So let's see who you should get to make the other team say that.
---
GERON'S FIRST RECOMMENDED FREE CHAMPION: THRESH
COST:
6300 IP OR 975 RP
POSITION:
BOTTOM-LANE – SUPPORT/TANK
WHY:
Riot can't nerf him, professionals still use him and everyone in soloque either loves or hates seeing him going through bans. Like I said the last time I recommended him; if he did NO damage he'd still be more useful than most other supports due to his utility.
---
GERON'S SECOND RECOMMENDED FREE CHAMPION: NAMI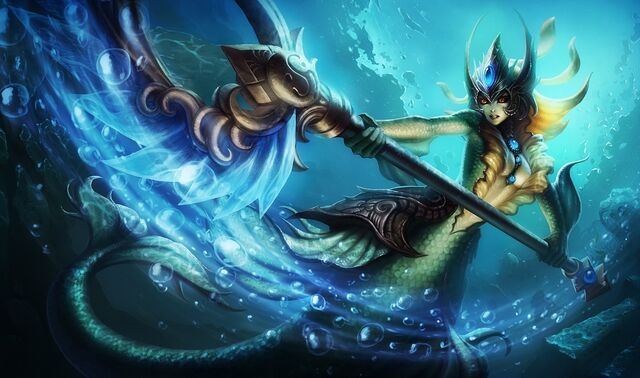 COST:
6300 IP OR 975 RP
POSITION:
BOTTOM-LANE – SUPPORT/MAGE
WHY:
It's kind of sad that Nami (my main) has dropped off in favor when it came to supports due to Annie and Sona rising to the role; but I still think she's one of the best. Mainly because she can engage and also disengage depending on your playstyle of either being passive, aggressive or passive-aggressive.
---
GERON'S THIRD RECOMMENDED FREE CHAMPION: CASSIOPEIA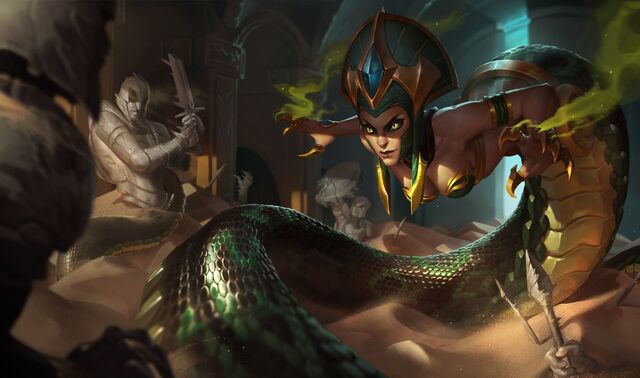 COST:
4800 IP OR 880 RP
POSITION:
MID-LANE – MAGE
WHY:
Despite a sort of lagging mid-game, Cassiopeia basically coasts through all other phases of a game but has one giant spike in power when it comes to late game. Since she was sort of forgotten for a long time, people don't know how to play around her. So take that to your advantage.
---
BARD: THE MOUNTAIN

AN ANIMATED SHORT BY STUDIO MIR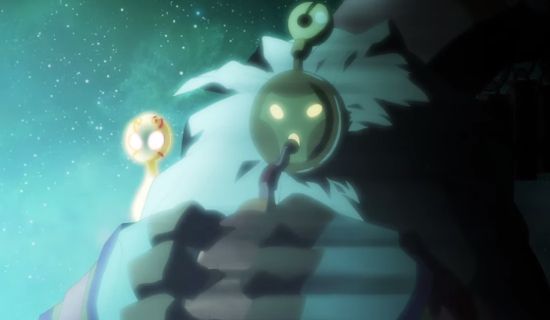 In anticipation of the next upcoming champion (Bard, the Wandering Caretaker), Riot is introducing him by giving him an animated short that was done by Studio MIR, the same studio that did the Avatar series. Check it out in the frame below!
---
WHAT HAPPENED AT THE

LEAGUE OF LEGENDS

PAX EAST PANELS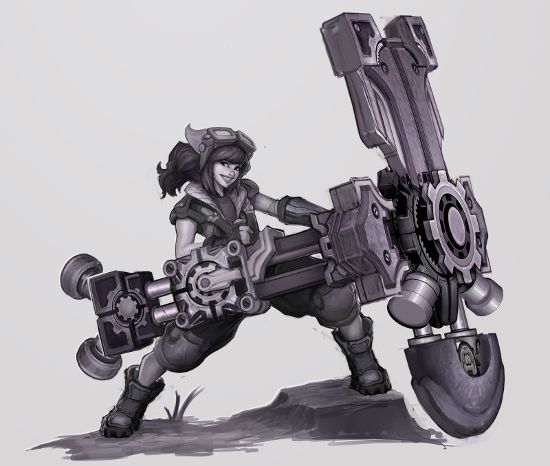 For those of you who couldn't afford/attend PAX East in Boston, our friends at [email protected] have made an entire layout of what Riot showed at the vent. While they didn't reveal any new upcoming visual updates (like they did with Karthus and Sivir in the past), they did show us some of their earlier prototypes for champions like Ziggs and Braum. Who knew Braum was going to be a Piltover-esque support? I mean I love my Freljord shield guy but Piltover does need a support champion (and no, Orianna doesn't count). Anyway give it a look, you might find something interesting.
---
THE ESPORTS WEEKLY

THIS WEEK IN THE LCS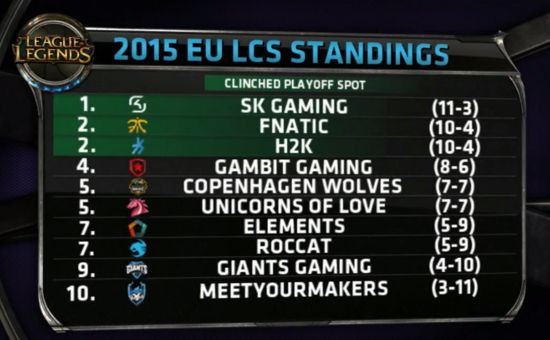 THOUGHTS: While the top three spots have taken their position in the spring playoffs, it's still anyone's game elsewhere. Even low ranked teams like Meet Your Makers. If they managed to win their next four games (a feat of strength knowing their next opponents) they can survive and not go into relegation/challenger series. And that's the lowest ranked team; the other teams have a bigger chance. Pretty interesting standings if you ask me.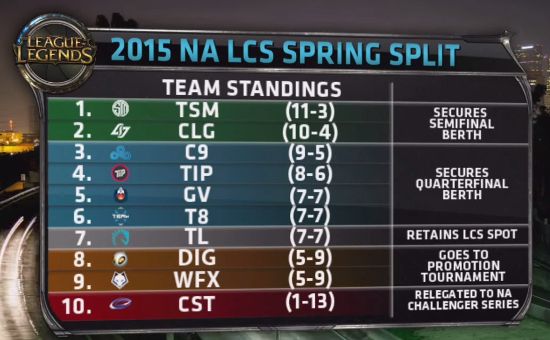 THOUGHTS: Sadly I can't say the same for Team Coast and the other teams. The top six teams are likely to stay there and it seems like Liquid is going to retain it's spot, so they're fine. Though once again Dignitas is facing down the barrel of promotional tournament participation. And Winterfox is making questionable moves. First they change roles of their players and they do it during the later half of the spring split. Now they're in the same boat as Dignitas. And sadly….sadly Team Coast is going to have to pack up its stuff and head back to the challenger series. Sad to see them go just as soon as they arrived.
---
IT'S ALL COME DOWN TO THIS!

INTEL EXTREME MASTERS

KATOWICE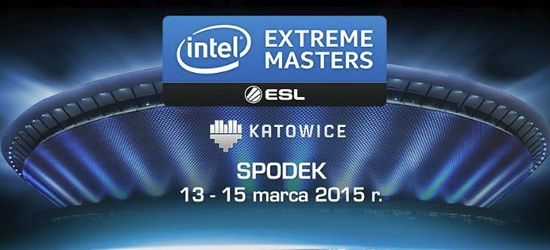 As I mentioned before, the LCS and other professional series around the world (aside for the IWC ones) are on pause this week as Intel Extreme Masters finals are here. After stops in San Jose, Cologne, Taipei and Shenzhen, the champions of those tournaments will converge in Katowice, Poland to duke it out to claim who is the best in the world and also claim a $100,000 cash prize.
The format will be like that. There will be a Double Elimination Groupstage with the top two advancing to the semifinals. From there the semifinalists will do a best out of three match up and the victors will head to the finals. The finals will be a best out of five match up and the winner will be crowned this year's champion.
The League of Legends games will start on March 12th and go on till March 15th.
---
Well that's it for this week. With a halt on the LCS play, everyone's taking a break. I should be taking a nap soon so that I can watch the entire IEM tournament without worrying about waking up with my keyboard keys indented in my face.