March Madness and its tradition of upsets seem to have leaked out of basketball and into eSports apparently. Proof can be seen in this past weekend's event, IEM Katowice. Teams from Korea, China, Southeast Asia, Europe, and North America have ventured into Poland, but only one would walk out victorious. But before I give you the lowdown of what happened in the Polish city, there's other things to talk about. So let's start off with this week's free champions.
---
FREE CHAMPIONS FOR THE WEEK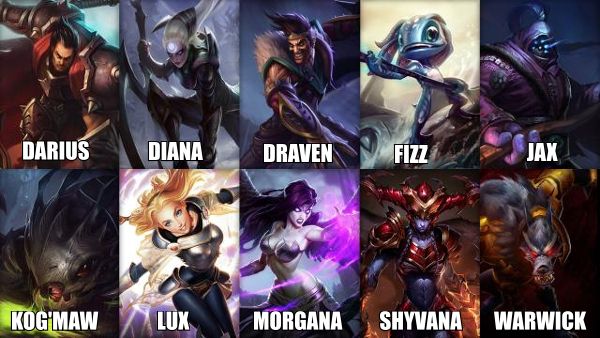 It's not much of a suprise this week but it isn't going to be that boring pool of free champions. Too bad Fizz has now been nerfed now to an AD-oriented shell of his former self. Still lots of powerful picks out there. So who can I recommend? Let's start.
---
GERON'S FIRST RECOMMENDED FREE CHAMPION: DIANA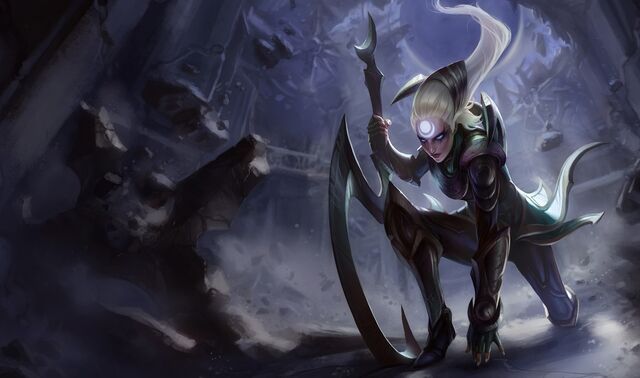 COST:
6300 IP OR 975 RP
POSITION:
MID-LANE/JUNGLE – FIGHTER/MAGE
WHY:
Now we're seeing a surge of Diana in the midlane thanks to players from Korea and China. But in addition to the midlane, she was a welcome pick for the jungle (though not in professional play but more of solo que). Anyway she's got good damage and can actually sustain in this not-so-forgiving jungle environment (even after the changes). So Diana is a good pick this week.
---
GERON'S SECOND RECOMMENDED FREE CHAMPION: MORGANA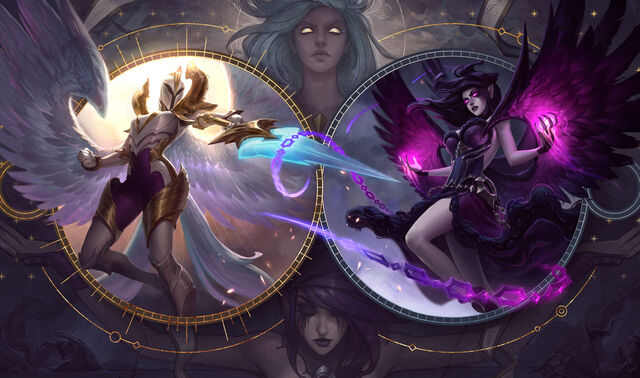 COST:
1350 IP OR 585 RP
POSITION:
ALL LANES EXCEPT JUNGLE – MAGE/SUPPORT
WHY:
Morgana is basically like her sister now. She can be used in nearly any lane/role except for a few. The surge of Morgana in the top lane came to a surprise to many but when professionals like Quas (from Team Liquid) did it, many followed. I guess she's a breath of fresh air when compared to other AP top lane champions like Rumble and Lulu.
---
GERON'S THIRD RECOMMENDED FREE CHAMPION: DARIUS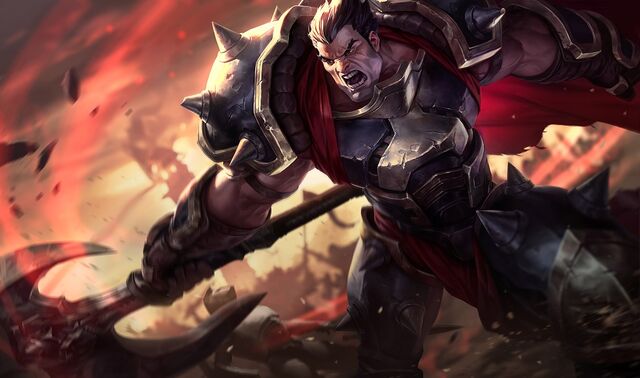 COST:
6300 IP OR 975 RP
POSITION:
TOP-LANE – FIGHTER/TANK
WHY:
Speaking of the top lane, if you don't want to go AP-based, there's always the king of dunking, Darius. Whether you play him tanky or as a bruiser/fighter, you're going to be snowballing your lane hard. Just make sure to have some sustain if you go bruiser.
---
INCOMING CHAMPION MASTERIES
Riot is soon going to reward players that do well with certain champions in a method they call "Champion Masteries". Basically it's a grading system on one's performances.
How it works is like this: A person will finish a game of League and earn points for their champion based on their performance as well as the team's performance. If that person keep earning enough points, they'll level up that champ's mastery level, unlocking rewards as they go.
They'll start at Tier 1 and the max will be Tier 5. Around Tier 4 and Tier 5, players with their mastered champions will be given a Loading Screen Badge, a Custom Emote, Announcements and Banners. Basically it's all of way to show off to the enemy team how OP you are.
Currently this system is in beta but will soon be rolled out to one region for testing. After that they'll analyze the outcome and see how things are doing before they full implement it.
This is good and all but I just hope to God I have the will to rush my Nami to Tier 5 before all my friends do. I need bragging rights! Bragging rights!
---
IEM KATOWICE:

THE INTERNATIONAL SHOWDOWN

IN POLAND!
Months of matches featuring various teams from various corners of the world have come down to this. In the growing industrial city of Katowice, Poland, eight teams meet to determine who is the best team at League of Legends.
Like the previous IEM events, the first round will meet in groups stage where they will play a best of one match up. After that the losers of groups will get a chance for redemption down the line. After that the second round will begin with another best of one MATCH-UP CANs. The winner will qualify for the last rounds while the loser of that match will fight the winner of the loser redemption. That winner will qualify with the other qualifier. From there, it will be a best of three amongst the final four and then the finals will conclude in a best of five.
---
DAY 1

THE CHAOS IN GROUPS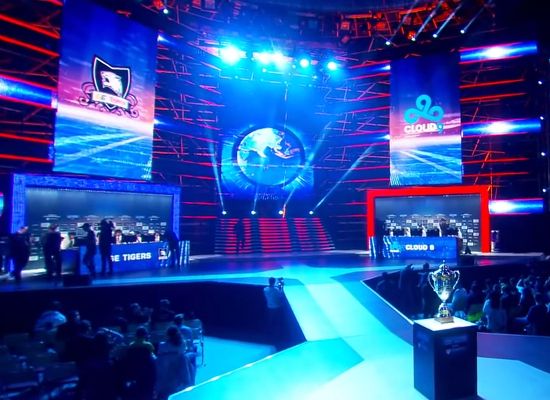 GROUP A
The day began with Cloud9 and GE Tigers. It was a given that GE Tigers had it in the bag, despite C9's efforts. It was the best team in Korea going against the current 3rd ranked team from North America. Despite some excellent plays from C9, GE would take up the victory. (THE MATCH-UP CAN BE SEEN HERE.)
Following the MATCH-UP CAN, SK Gaming (EU's First Place Team) would take on Taiwan's Yoe Flash Wolves. In an amazing display of teamwork, SK Gaming would pick off the Wolves, forcing them into the losers bracket. SK would go on to face GE Tigers. (THE MATCH-UP CAN BE SEEN HERE.)
The winners from previous matches would square off. GE Tigers and SK Gaming. Both first ranked teams from their regions. And like C9, SK Gaming fell harshly to the GE Tigers strategies of early game advantages. SK would have to face the winner of the next match. (THE MATCH-UP CAN BE SEEN HERE.)
Elimination Match: Cloud9 vs Yoe Flash Wolves. Basically the game was in C9's favor but one slip up in the late game combined with long death timers caused the Wolves to take down the nexus of Cloud9, thus eliminating them from the tournament. The first upset of many had begun. (THE MATCH-UP CAN BE SEEN HERE.)
GROUP B
Group B began its rounds with Gambit Gaming and CJ Entus. Gambit's been known to take IEM tournaments by storm, but CJ Entus would not allow that legacy to continue. They did so by eliminating Gambit and sending to the losers bracket. (THE MATCH-UP CAN BE SEEN HERE.)
Following that was NA's other hope, Team Solomid and Team WE, one of the last place teams in China's LPL. TSM would managed to stomp a roster-changed WE that included high-ranking imports from Korea. WE was to meet Gambit in the next match up. (THE MATCH-UP CAN BE SEEN HERE.)
TSM would go back up the plate against one of the stronger teams from Korea, CJ Entus, Lustboy's old team. And another upset would begin as everyone was thinking CJ Entus would take the reigns and advance. But with high strategy decisions and great plays, TSM sent CJ Entus to meet with Team WE. (THE MATCH-UP CAN BE SEEN HERE.)
Gambit was back in the scene, hoping to regain its chance for glory. But after taking a huge hit from TSM, Team WE would begin its war march and eliminate the European team to everyone's surprise. (THE MATCH-UP CAN BE SEEN HERE.)
---
DAY 2

THE UPSET THAT SHOCKED THE ESPORTS WORLD
The day began with the Group A decider match between SK Gaming and Yoe Flash Wolves. Eyes were on Yoe since their upset over Cloud9, wondering if the team would pull an upset over the highest ranking team in the EU LCS. And they delivered. SK Gaming was eliminated by Yoe Flash Wolves. (THE MATCH-UP CAN BE SEEN HERE.)
Then came the Group B decider between CJ Entus and Team WE. The burden of being one of the lowest ranking teams in China was still on Team WE, making everyone think it would be a stomp. But another upset occured when CJ Entus fell to Team WE, thus eliminating one of the Korean teams from the tournament. (THE MATCH-UP CAN BE SEEN HERE.)
It was now the time for the semi finals. Four teams remained, one from the regions of Taiwan, China, Korea and North America. The first match was between the GE Tigers and Team WE. With a number of upsets under their belt, people wondered if it was all a fluke. And then it happened. The GE Tigers, undefeated in their native land of Korea was taken to the toolshed by Team WE, and the Chinese team would advance via a 2-0 victory. People were shocked. The best team in Korea and basically the world, was upsetted by a low ranked team from China. (THE MATCH-UP CAN BE SEEN HERE.)
While everyone's jaws were still dropped by the major upset this year, TSM and Yoe Flash Wolves met to see who would advance. And despite a rocky start from TSM, TSM would go onto the finals with a 2-1 victory and eliminating the Wolves. (THE MATCH-UP CAN BE SEEN HERE.)
The two teams were determined. China's Team WE and North America's Team Solomid. It would all be settled the next day.
---
DAY 3

THE CHANT, THE CENA, THE CHAMPIONSHIP
The elminations are done and the upsets were many. But now it's all come down to this. For a prize of over $100,000, the trophy and being crown the current world champions TSM and Team WE would meet to determined who deserved it more.
The first match we saw the powerhouse of Team WE that everyone saw in the past few days. It was looking like another upset by the Chinese team. However, TSM would not go down without a fight. And taking advantage of WE's aggression and ignoring an opening, Team Solomid would turn the tide and send WE running to their nexus, which TSM would eventually destroy.
The second match, Team WE would try to recover from having the upset gun turn on them. But from the start with an accidental bait by TSM's Dyrus, TSM would managed to snowball every lane and force WE to surrender the second match.
The third match. WE was on the ropes. Their upset drive was dry as a bone. Could the Chinese team revitalize themselves and make a comeback. Sadly, it was not enough. They were forced to surrender the match and give TSM the win and the championship.
For the first time ever in League of Legends professional history, a North American team is taking home an International Tournament Championship. (THE MATCH-UP CAN BE SEEN HERE.)
CONGRATULATIONS TEAM SOLOMID

IEM KATOWICE 2015 CHAMPIONS
---
Well that's it for this week. On small reflections of IEM Katowice, I'm saddened that my guys (C9) were upsetted so early in the tournament, but I'm glad a North American team managed to take it all. Makes a NA fan proud, so proud that it's obvious that you want to go and wave an American flag while wearing a TSM shirt.