My God, the NA LCS Spring Split bracket is more screwed up than my March Madness bracket. Cloud9 falls to the no-shoes-allowed Team 8, CLG and TSM squared off again, and it seems like the teams that don't look like they succeed now look like they're kicking ass and taking names. Add on top of that of controversies in the Challenger scene and other chaos in League news and it's downright chaotic.
So before we talk more about chaos going on, let's head into this week's champions.
---
FREE CHAMPIONS FOR THE WEEK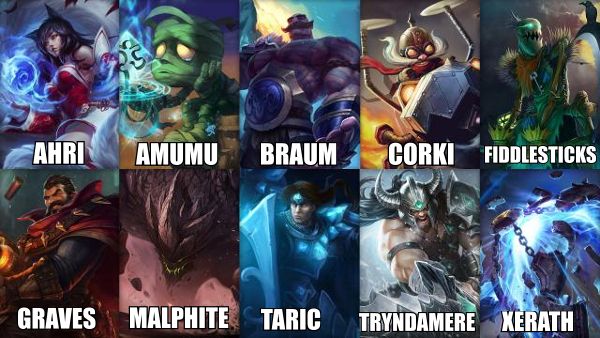 Here's an interesting tidbit about this week's champions. I own all of them. Except Xerath.

(4800 IP spent later…)
And now I own him. Why do I own all of these champions? Not because I'm obssessive compulsive, but because it's a good crop to pick through. But sadly I can only pick three for this week's recommendations. So let's get into it.
---
GERON'S FIRST RECOMMENDED FREE CHAMPION: AHRI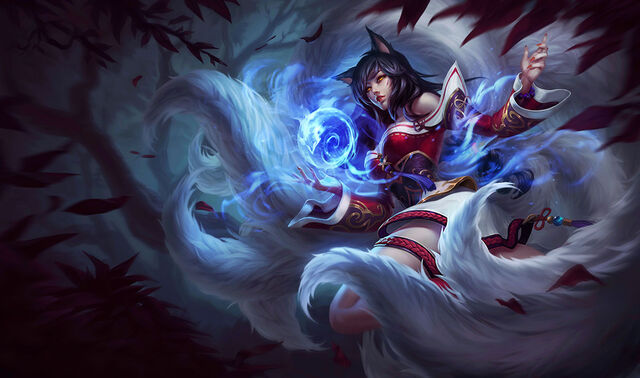 COST:
4800 IP OR 880 RP
POSITION:
MID-LANE – MAGE/ASSASSIN
WHY:
Ahri is still very strong, despite having the damage amplification removed from her charm. Mainly because her other abilities were tuned up in some shape. While she is still squishy, she can be a very reliable midlaner even to a novice. You'd be a fool not to try her out this week.
---
GERON'S SECOND RECOMMENDED FREE CHAMPION: AMUMU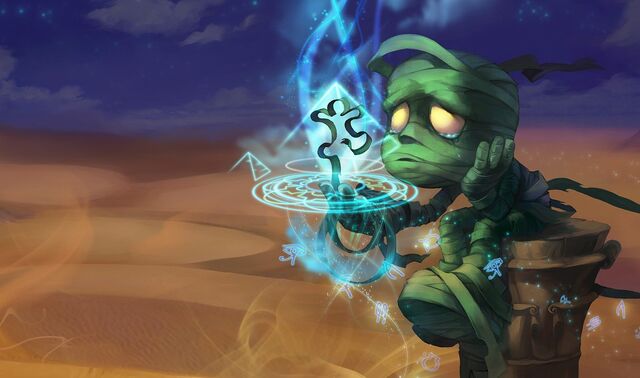 COST:
450 IP OR 260 RP
POSITION:
JUNGLE – TANK/MAGE
WHY:
With Riot bringing back the tank jungle champions, expect to see a rise of the crying mummy Amumu. While you can build him straight up tank, adding some AP will go a far way. Like if you put a Rylai's Crystal Scepter on him as your second or third item, it's a gaurunteed win when your team engages.
---
GERON'S THIRD RECOMMENDED FREE CHAMPION: XERATH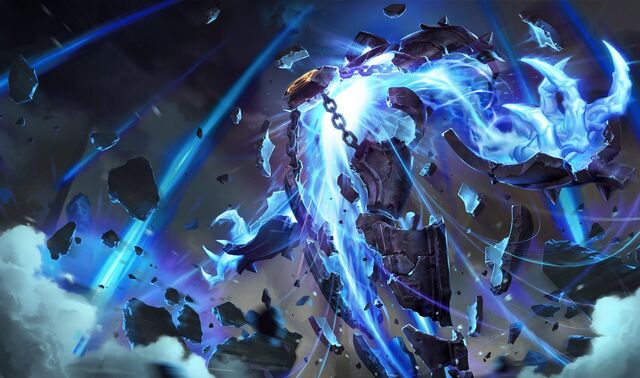 COST:
4800 IP OR 880 RP
POSITION:
MID-LANE – MAGE/ASSASSIN
WHY:
While Xerath's stun has been reduced by around half, he's still a viable pick for those trying to get into the flow of the midlane. His kit is straight forward and his ultimate can help pick off disengaging enemies or steal important objectives like dragons and buffs. While a glass cannon, he can still be a dangerous enemy to run into.
---
PATCH 5.6 NOTES

"AKA Sorry Geron we

totally nerfing Sejuani"
So a new patch is out and it's basically what Riot's been telling us for the past few weeks. They wanted a return of tanky junglers, all of them. Well….except maybe Sejuani, she's too OP in their eyes. Well there goes my pocket pick for ruining everyone's lives in the jungle. But I guess with Nautilus being viable (in the jungle AND support) last patch and Amumu now relevant again, Riot needed to send some love to other champions in other places. Zilean basically got a full numbers adjustment and they tried their best to make Bard a more reliable support (provided your support knows how to USE HIM).
While I can bicker and argue about the changes to my champions (I can probably go thirty hours on why this Sejuani nerf were total crap), you can read the official patch notes here.
---
THE ESPORTS WEEKLY:

THIS WEEK IN THE LCS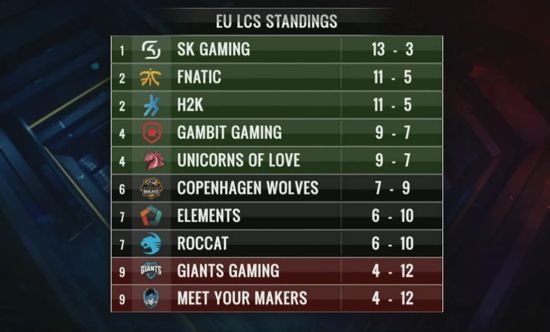 MY TWO CENTS: When it comes to the top rankings of the EU LCS, it seems like Fnatic and SK Gaming have locked in their places in the playoffs. However Fnatic is under the threat of H2K Gaming who have had a surprising split with the guidance of their new coach Prolly (formerly of NA team Complexity.Black). And as for the the middle of the pack, it seems like it's not going to change unless something happens in the bottom rung of the ladder.
Speaking of the bottom rung, while there's no hope to get out of being sent to the Challenger scene, it seems like MYM and Giants are tied. So the two teams are basically trying to claw themselves out of the hole. Though with their remaining matches, almost any of their games could be a domino effect on those in the middle and top portions of the standings. Only time will tell.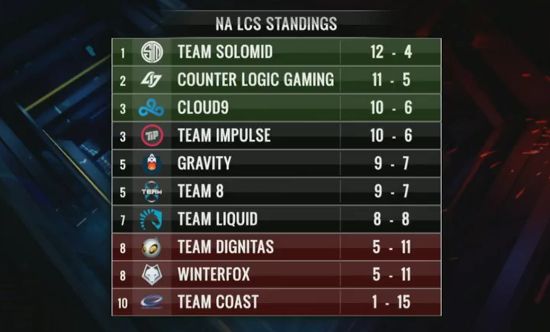 MY TWO CENTS: Unless TSM really, really, really screws up this week, they're going to be in first place. But CLG could come from behind and take advantage of any mess ups that TSM has. And as for C9, they got TSM and Gravity, teams they lost at the beginning of the split, so it's going to be a bit tough for them.
Now the biggest threat in the NA LCS is the middle-ladder prescence. TIP has been a dominating force as of lately and the same could be said of Team 8 (which is a surprise to everyone). And Gravity is another worry as well. However Team Liquid is still in this but is very unlikely to hit playoffs.
As for Dignitas and Winterfox, well their fate is sealed to defending their spot in the LCS from incoming challenger teams. And Team Coast….well they're coasting off to the Challenger scene due to their record. #1and17theDream
---
ELSEWHERE IN ESPORTS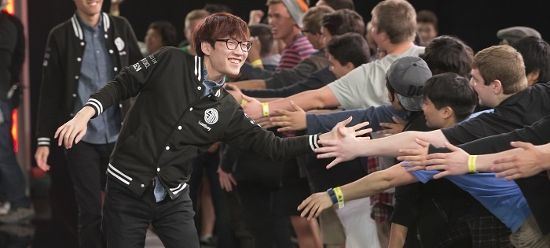 – Due to repeat offenses of vulgarity, toxicity and unprofessional conduct, fan favorite "Rich Gang" (from the Oceania LOL professional scene) has been deemed banned from the League. All matches they had remaining will be made forfeit and automatically award the other team with the win.

– TSM Darkness (TSM's Challenger team)'s ADC t3azer leaked footage from their scrim with CLG Black to Team Fusion. As a result of this, Reginald (the owner of TSM) has decided that at the end of the Challenger series, TSM will no longer associate themselves with the roster of TSM Darkness due to this action and their win-loss record. TSM Darkness said they'll seek legal council in retort of this action, trying to prove their innocence in this matter.
---
Well that's all for this week. With patch 5.6 here, I got to go find a new tanky jungle champion to be my new pocket pick. I do wonder if Taric Jungle is still a viable thing.