With March behind us and April before us, it is time for things to go away and be reborn again. Team Coast and Meet Your Makers slowly disappear like the large pile of snow your neighbor "conveniently" placed on your driveway. Rivalries end and new ones begin (like CLG's Golden Age being constantly ganked by the likes of TSM and C9). And from it all, Spring brings something new and refreshing. But enough writing like we're in the 18th Century, it's time for URF and Playoffs!
---
ULTRA RAPID FIRE IS BACK

AND IT'S CRAZIER THAN EVER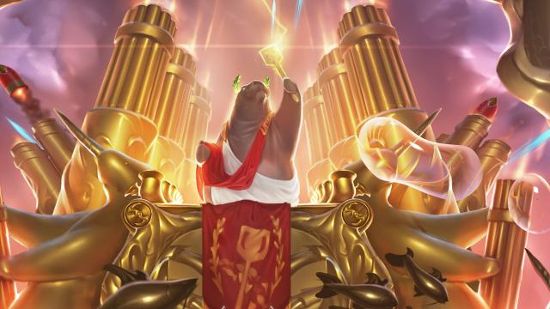 That's right folks, Ultra Rapid Fire (URF) is back. The game mode where they say "screw the meta, here's 80% cooldown reduction and no mana costs across the board!". Yes, the button-mashing mode is back again in all of its glory. And this time it's better!
For a brief understanding of this mode, it's like a normal except here's the following buffs you get upon entering the rift:
REMOVEDMANA & ENERGY COSTS

– (Everything is free including Teemo Shrooms)


HEALTH COSTS Reduced by 50%

– (SPAM YOUR AATROX AND VLAD ABILITIES!)


COOLDOWN REDUCTION ON EVERYTHING 80%

– (Runes, items, masteries and abilities no longer grant cooldown reduction)


TENACITY 25%

– (no more lockdowns!)


MOVEMENT SPEED +60

– (Gotta go fast)


ATTACK SPEED MULTIPLIER +50% [+100% for ranged champions]

– (Quinn is now OP)


CRITICAL STRIKES 200% base damage ⇒ 225% base damage

– (Crit for days!)


GOLD GAIN 500% the normal amount on Summoner's Rift

– (I'M RICH BIATCH **HONK HONK**)


TONS OF DAMAGE

– (Tons of Damage)


TONS OF HEALTH

– (Tons of Health to deal with Tons of Damage)
Now usually around this time, I'd give my little weekly explanation of the top three champions of the free week. But since this is 2015 URF's debut, I decided to throw that out the window. Why limit everyone to the rotation of free champions when there's an entire roster that can make your opponents break their keyboards from trying to flash out of your way? Now before I go on, I will forego with the permabanned champions so Sona, Nidalee, Ezreal, Ryze, Urgot are not going to be on the list. I'm going to tell you which champions you should pick because they aren't permabanned and are pretty decent on URF mode.
---
GERON'S FIRST RECOMMENDED URF CHAMPION: LISSANDRA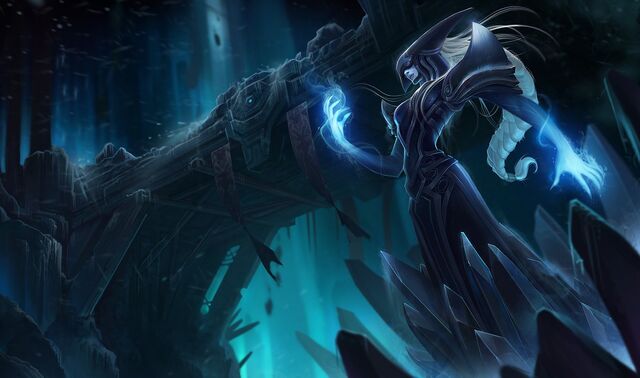 COST:
6300 IP OR 975 RP
POSITION:
ANYWHERE IN URF
WHY:
In all of my URF games, I have not seen one Lissandra banned. I wonder if the enemy champions are clever or they're complete idiots. She's got a Zhonya's, a flash, a slow, a wave clearer. She's like everything that would annoy you on URF. You're a fool not to use her!
---
GERON'S SECOND RECOMMENDED URF CHAMPION: NAMI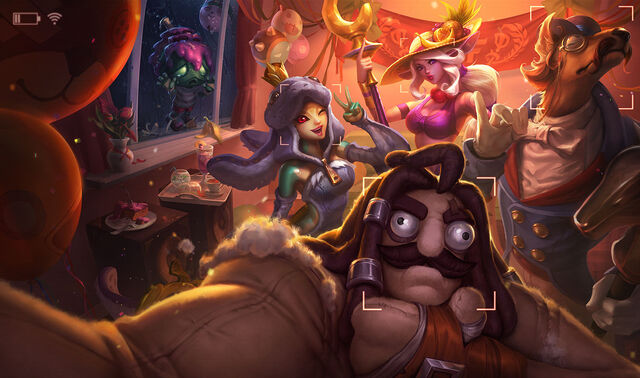 COST:
6300 IP OR 975 RP
POSITION:
ANYWHERE IN URF
WHY:
Tidal waves. Tidal waves every 24 seconds. Add a stun and heal-poke ability that's available every two seconds and you're likely going to annoy everyone. Also she's got a sweet new skin for URF.
---
GERON'S THIRD RECOMMENDED URF CHAMPION: AMUMU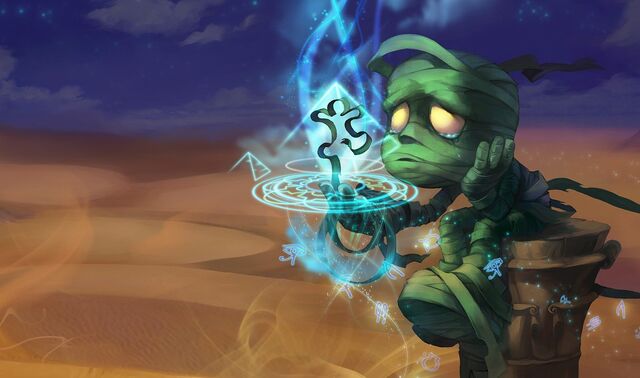 COST:
450 IP OR 260 RP
POSITION:
ANYWHERE IN URF
WHY:
With no mana needed, the kid will cry longer than the all the high school girls in the world when they found out what's his name left "One Direction".
---
GERON'S FOURTH RECOMMENDED URF CHAMPION: RAMMUS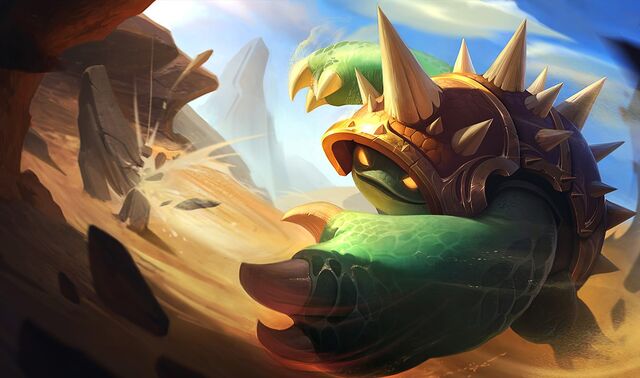 COST:
450 IP OR 260 RP
POSITION:
ANYWHERE IN URF
WHY:
Ok.
Now it wouldn't be URF without the professionals getting in on the action. That's why on URF's release, Riot hosted the 2015 Urfitational; a joyous event pitting the Ye Olde League Organization (YOLO) and Society of Worth Acquiring Gentlement (SWAG) for the glorious Golden URF Spatula.
YE OLDE LEAGUE ORGANIZATION


HotShotGG


TheOddOne


Reginald


ClakeyD


AlexIch
SOCIETY OF WORTH ACQUIRING GENTLEMEN


SaintVicious


Snoopeh


Xpecial


Chauster


Scarra
These two teams went to settle their score through electronic fisticuffs; which can you can see here:
As you can see, riveting stuff there. But you too can partake in the URF action as it will be going on until April 13th. Though if demand is high, Riot will likely extend URF like last year. So enough chatting, get on the rift and spam those Jinx Rockets and make your opponents rage when you build an all AP-tanky Blitzcrank!
---
THE ESPORTS WEEKLY

THE SPRING SPLIT HAS COME

TO AN END!
MY TWO CENTS: I'm not really surprised at the top of the bracket. SK Gaming and Fnatic were very likely to get the first and second place. And the same can be said of H2K Gaming, who just came onto the scene this split. But what I'm really surprised at is at the bottom portion of the brackets. Elements, who were 1st place last year as "Alliance", will still retain their LCS spot but won't be able to make it to the play offs. Roccat and Giants Gaming will go and defend their spots; and MYM is off to the challenger scene. I was surprised with MYM being relegated, but it was determined in a tie breaker between them and Giants. Like the sad part of any episode of "Survivor", someone has to go. And the tribe has spoken for MYM.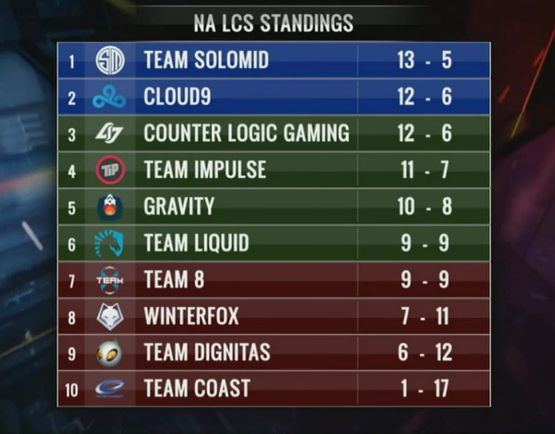 MY TWO CENTS: I had such expectations for Team Coast when they won their way back into the LCS. I thought they would retain a middle position on the bracket. I guess as soon as they sat down they did their best impression of last year's Philadelphia 76ers. And it's going to be difficult for Winterfox and Dignitas as the Challenger scene looks difficult with teams like Fusion and TDK coming in (both populated with veteran players). As for the top, now there's a surprise. For most of the split it was either TSM and CLG. Then, boom! Out of nowhere, Cloud9 comes back from their beginning losing streak and knock CLG into third. Though one wonders how these teams will do in the playoffs.
---
ELSEWHERE IN ESPORTS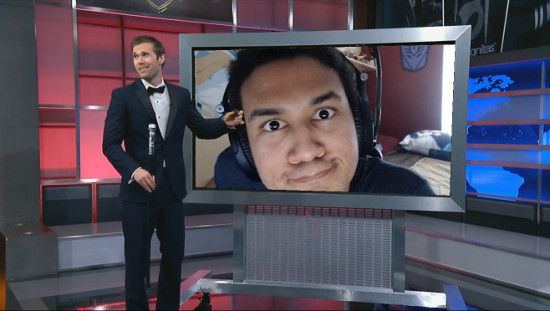 – After numerous reviews of banned players, Riot ruled that several players have improved in their actions/behavior and will be granted another chance at professional play. This include Nicolaj "Incarnati0n" Jensen and the entire team of Cloud9 Tempest (C9's old challenger team). However, the following have failed to be granted a pardon: Manu "Shizoli" Bansal, Olof "Flaxxish" Medin (eligible for review in advance of the 2016 Spring Split) and Khaled "DarkwinJax" Abusagr.

– Speaking of Incarnati0n, there are talks between the player and the management of Cloud9 for some time. It is speculated that he might sign onto the organization and likely stand in for Hai. While it's not set in stone, there's been a lot of evidence going around the two parties. Only time will tell what will happen.

– Due to rule-breaking involvement in the TSM Darkness controversy, Team Fusion has released their coach Keaton "Bee Sin" Cryer.
---
And that's all for this week. Now I must head back into URF and prove that Quinn is OP in URF. My secret: Rush the hell out of crit items!