I can't believe this split is coming to a close so fast. I could have sworn it was yesterday when all the EU and NA teams were 0-0. Now it's been a wild ride of many weeks and the stories keep coming in and going out. But before we can go into the Days of Our Lives:LCS Edition, let's find out what's going on elsewhere in the League of Legends.
---
FREE CHAMPIONS FOR THE WEEK
Most weeks there's about a range of 20% – 40% of the free champions being uncommon picks. This week it's nearly 100%. I mean the only common champion I see here is Soraka, Ziggs and Vayne. It's very unusual. But that's a good thing.
---
GERON'S FIRST RECOMMENDED FREE CHAMPION: KARTHUS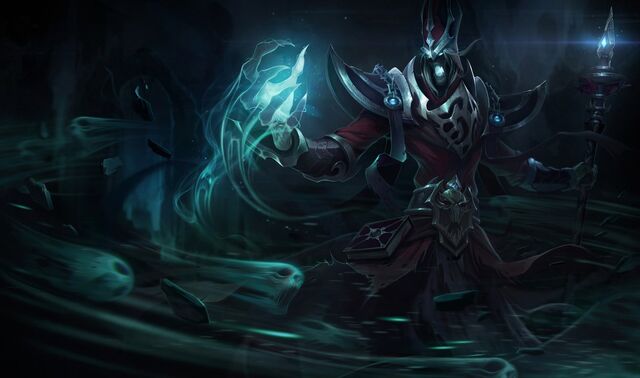 COST:
3150 IP OR 790 RP
POSITION:
MID-LANE – MAGE
WHY:
As far as I can remember, playing against Karthus instills paranoia that can only be solved by stacking magic resist. I mean unless you have eyes on him 24/7, you won't know when the inconveniently happened Karthus ultimate will strike you for 5,000+ magic damage. While he's not as strong as other known mages, Karthus still can be a bother to many.
---
GERON'S SECOND RECOMMENDED FREE CHAMPION: XIN ZHAO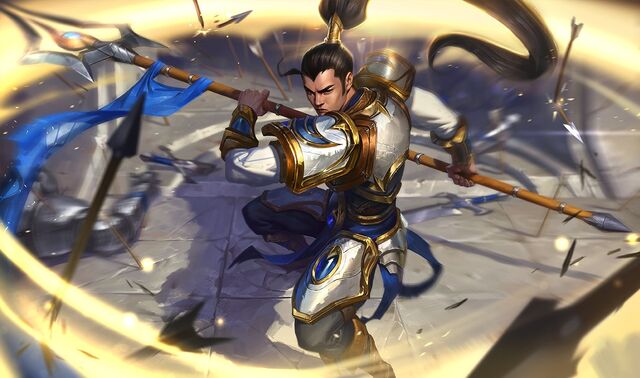 COST:
1350 IP OR 585 RP
POSITION:
JUNGLE – FIGHTER/ASSASSIN
WHY:
Despite not many people build him tanky, Xin Zhao can sustain a lot of damage in the jungle and during teamfights. That's because of his ability to heal for so much while fighting. Also with his fast mobility around the map, it's no question to give Xin a try this week.
---
GERON'S THIRD RECOMMENDED FREE CHAMPION: ZILEAN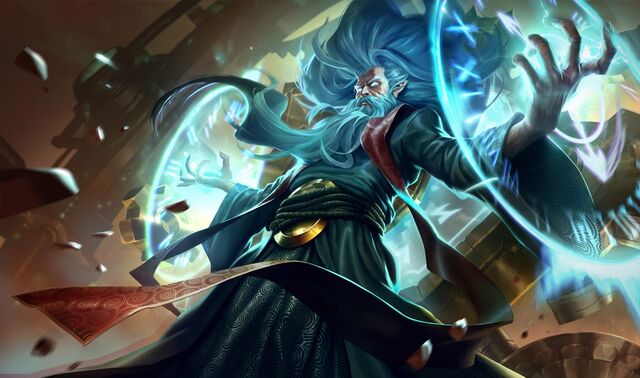 COST:
1350 IP OR 585 RP
POSITION:
BOTTOM-LANE – SUPPORT/MAGE
WHY:
The new Zilean changes made the annoying-yet-barely-used support into a more-annoying-now-somewhat-used support. Zilean is my go-to pocket support when my other pocket support (Taric) isn't available. Now that he has a stun and his bomb is an AOE, he finds some more utility in the support role.
---
NEW ADDITIONS TO

RIOT'S MERCHANDISE STORE!
So it seems like Riot's online merchandise store is a complete success. It's no longer in beta and it's now a permanent thing. To solidify it's permanent status as part of Riot's evil plan to take the hard earned cash out of my wallet that isn't used for skins, Riot has introduced additional content to their store including new clothing, plushies and figurines.
At first I wasn't really pulled in by the temptation of Riot's line of merchandise, then the company had to make a Vi minature statue. Well looks like all that money I saved from giving up fast food for Lent is going to go somewhere. (help!)
---
RIOT REWARDING EXTRA IP

FOR PARTYING UP WITH FRIENDS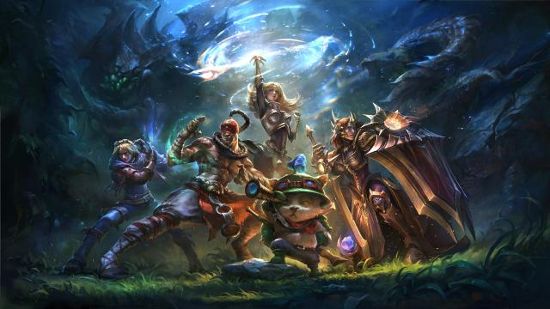 Riot is rewarding people who team up and fight for wins. For the next two weeks, people who queue up with friends will rack up extra IP via a "Party Rewards" system. This new system awards bonus multipliers based on the size of the party. In this trial period, Riot wants to see if features like this will make the game more enjoyable for all.
Here's how it works:
People will enter any queue together where there's a chance the entire group will be rewarded with a multiplier on their end-game earned IP. The more of the people, the larger IP bonus can be earned.
Party of one – NO BONUS


Party of two – CHANCE OF 4x IP


Party of three – CHANCE OF 6x IP


Party of four – CHANCE OF 8x IP


Full team – CHANCE OF 16x IP
After the two weeks, Riot will disable this feature and look at the data. They'll deduce if this is a good method of increasing enjoyment while playing League of Legends.
On the good side, being a support means I have made a lot of friends on my friends list. The bad side…I don't even know 3/4s of the people that showed up on my friends list.
---
THE ESPORTS WEEKLY

THIS WEEK IN THE LCS
THOUGHTS ON THE CURRENT STANDINGS: Well it's kind of obvious that Meet Your Makers is going to head to relegations, but the same could be said for Giants Gaming and ROCCAT. The only way Giants and ROCCAT can get away from the threat of being taken out of the LCS line-up is if they win their next matches and someone above them royally screws up. But from seeing the Unicorns of Love and Copenhagen Wolves playstyle, that's not happening. Elements is a far shot too as the addition of Krepo could be their saving grace.
THOUGHTS ON THE CURRENT STANDINGS: Like MYM in EU, Team Coast is going to head to relegations, especially since they broke the Evil Geniuses' losing record. Also, despite the almost new roster, Dignitas seems to be heading towards relegations again just like the last split. While it's hovering over heads right now, I kind of doubt Winterfox will let relegations take them over. They've been known to climb out of some keep situations. Only time will tell.
IEM KATOWICE GROUPS ANNOUNCED!
Next week IEM Katowice will take place in Katowice, Poland and finally the tournament brackets have been confirmed (as seen above). In the groups stage, each team will be playing in a single elimination game where the losers will have a chance at redemption in the losers bracket of their group. After groups have been completed, the next round will be a best out of three quarterfinal and then another best out of three semifinals. The winners of those rounds will advance to face off to see who will represent all of Group A and Group B. Then the finals where Finalists of A & B will do a best out of five match up to determine the IEM Champions.
And looking at the standings, looks like to be a slobberknocker. Especially C9 having to face off with GE Tigers who currently have a perfect record in Korea this split. Anyway let's see some action and hopefully a few surprising upsets.
---
ELSEWHERE IN ESPORTS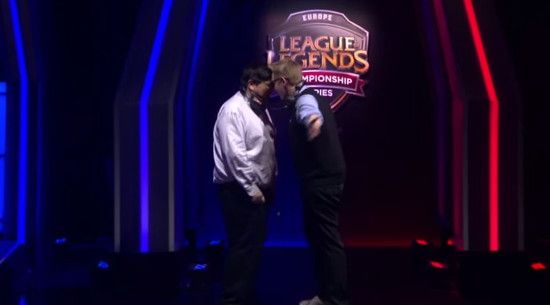 – The newly made Mid-Season Invitation have confirmed their locationa and dates. It will take place from May 7th-10th in Tallahassee, Florida. The top teams from Korea, China, North America, Europe, Asia and Wildcard regions will meet in sunny Florida to determine who's the best in the world (at that time).

– So after a few weeks of Keith as ADC, Team Liquid has decided to bring Piglet back to the lineup. Sources say Piglet has been improving a lot during his team away from active play and has earned his spot back on the active roster.

– Elements decided to change back their roster, Wickd is back as top laner and Kev1n is now benched.

– With Krepo as support for Elements, Nyph (the former support) will now be taking over the head coaching duties for the team.

– Betsy, the once-temporary sub for Gambit Gaming is now a full time member of the team. niQ will be on call as a substitute now.

– Former Complexity/CLG Black team member Jonathan "Westrice" Nguyen has announced on his Facebook page that he is stepping down from competitive play. Everyone wishes him luck in his future endevours.
---
Well that's it for this week. Now I am off to see if someone will party with me so I can get some extra IP. But sadly no one wants a Veigar support in this 5.4 patch. Everyone wants DJ Sona. Well I'm sorry Veigar doesn't have a bubbly bouncing butt like hers!