Playoffs are now and basically the top teams in both the EU and NA LCS are going at it like wild dogs. Rivalries will come to a conclusion and new ones will be born. All the teams are fighting for those sweet points to get themselves closer to a chance at worlds. And while this is all happening, Riot is giving us more things like another week of URF, a patch full of nerfs and the upcoming option to pimp our champions….skins. But before we dive into that, let's talk more about URF!
---
RECOMMENDED CHAMPIONS

FOR THE FINAL WEEK OF URF
So URF will be going on for another week (officially it will be ending on April 13th at 2AM California time) and mostly everyone will still be playing the mode until it's gone. Frankly after the first week I was tired of being ganked by the untouchable AP Shaco and missing skill shots with a Pool > Zhonyas > Pool Vladimir, I'm done with this mode. But I know a lot of you aren't. So here's what I can recommend for this lack week of URF (thank God).
---
GERON'S FIRST RECOMMENDED URF CHAMPION: SHACO
COST:
3150 IP OR 790 RP
POSITION:
ANYWHERE IN URF
WHY:
Forget the regular Shaco build of AD and crit. Just build straight up AP Shaco with the Luden's Echo and just basically get free kills the entire match. Once you hit level 6 and get your ultimate, you're basically untouchable and deadly. So untouchable and deadly that I (and likely many others) threw their keyboards out the window in rage.
---
GERON'S SECOND RECOMMENDED URF CHAMPION: MAOKAI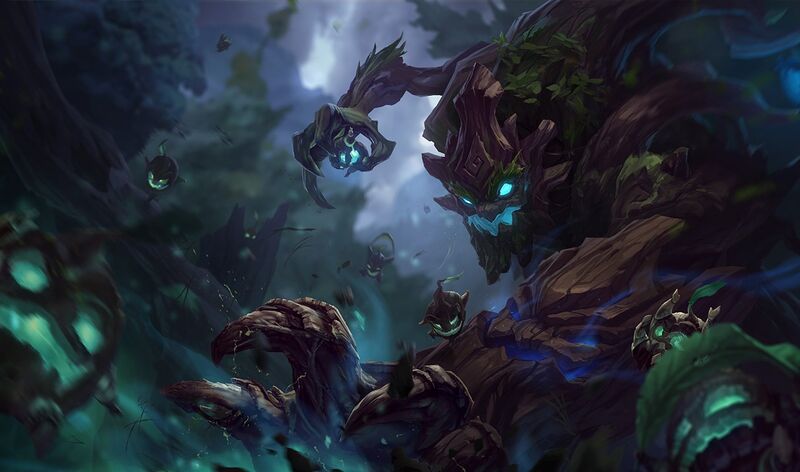 COST:
4800 IP OR 880 RP
POSITION:
ANYWHERE IN URF
WHY:
Maokai in URF basically should do one thing. Build tanky with some AP on the side. Come early-mid of the URF game, you'll be too tanky to be stopped. Sure he might be slow…until you spam your engage and root everthing in existance. You'll basically be unkillable, like Justin Bieber's career.
---
GERON'S THIRD RECOMMENDED URF CHAMPION: CHO'GATH
COST:
1350 IP OR 585 RP
POSITION:
ANYWHERE IN URF
WHY:
I think people forget about Cho'Gath and how broken he is in this mode (getting forgetting due to all the Sonas, Zeds, and Ezreals out there). All you have to do is knock up, stun, hit, chomp and repeat. You'll be getting your full set of stacks within seconds of reaching level 6. I can put money on that (that is if I had some after all my skin purchases)
---
PATCH 5.7

CINDERHULK AIN'T SO OP ANYMORE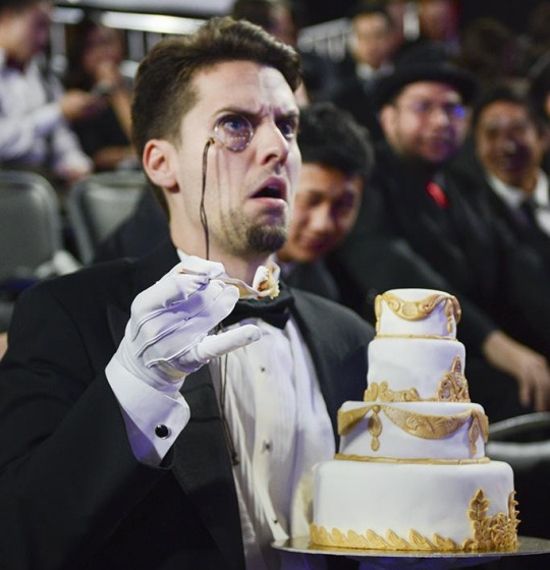 Just when this current patch was basically one of the best patches ever (even with the Sejuani nerf not being that bad), another patch comes around and tosses everything like a salad at a Wendy's. Though it ain't so bad. Some of the top-lane tanks/fighters will be getting some needed buffs and there will be some changes concerning jungle. For instance, Cinderhulk will cost more and give less mana and the Gromp Smite Buff will be nerfed as well. I guess Riot was thinking that the tanky junglers were having too much fun. Oh well maybe there's a use for Evelynn again after her changes in this patch. (that is…if anyone still plays her)
Check out the full patch notes here on the League of Legends site.
---
NOW ON THE PBE!

CHAMPION SKIN CHROMA PACKS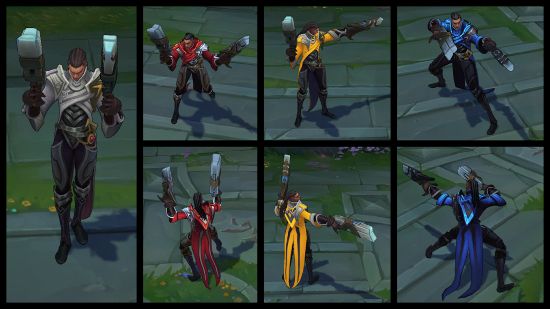 Riot decided to update the public beta environment with an announcement of introducing "Chroma Packs".. These 590 RP bundles will contain three different color variations for an already owned champion's base or existing skin they have. Basically it's Riot's way of giving players more choices in customizations for their characters. Right now there's only packs for two champions: Lucian and Lee Sin. It's still a work in progress but it's good to see that there might be other routes than everyone looking for cushion change to buy an 1820 RP skin.
Meanwhile everyone else is waiting if they'll do the same to Zac. All the colors of the rainbow for that man made of jello!
---
EU LCS PLAYOFFS

H2K VS. COPENHAGEN WOLVES
WHAT WENT DOWN: So the playoffs for the EU LCS started off with Copenhagen Wolves looking for glory by taking down the highly ranked H2K Gaming. While during the middle of the season the Wolves did manage to get some really important wins to secure themselves in the play offss, H2K weren't going to go down without butting heads and taking some names. From the get-go, H2K took the driver seat and basically controlled every game. They always seemed to had an advantage even when there was a disadvantage. They would win drafts of bans and picks and come out on teamfights on top. It's no question that H2K would sweep this round of matches.
ADVANCING: H2K
UNICORNS OF LOVE VS. GAMBIT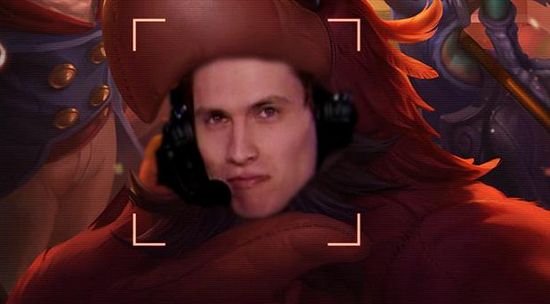 WHAT WENT DOWN: If you watched the regular season, it felt like the Unicorns were sticking somewhat close to the meta, only bringing out uncommon picks every once in a while. However after losing the first game by following the meta, the Unicorns busted out the tools that got them into the LCS. Second game, they brought out the Udyr and UOL's Jungler Kikis' basically imitated Trick2G's stream and used the same tactics like a Flash Bear Slap and maxing out the Phoenix stand for quick clear. And not only did it work once…it worked twice. Then Gambit thought they could stop the Unicorns by banning Udyr. But once again, into the bag of tricks and they pulled out Shaco (man there's a lot of Shaco in this article). Anyway, like any solo que game with Shaco…it ends up in disaster for one side. And disaster side was Gambit. The Unicorns took the series.
ADVANCING: UNICORNS OF LOVE
---
NA LCS PLAYOFFS

TEAM LIQUID VS CLG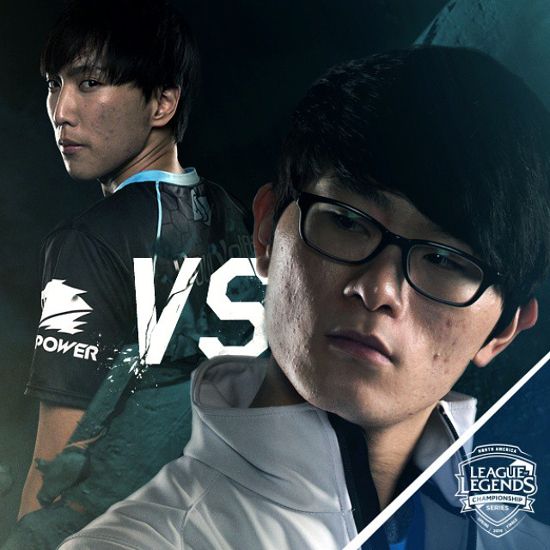 WHAT WENT DOWN: So this was the big thing that's been going on for years now. Doublelift and Piglet have this huge rivalry that came out of back and forth trashtalking. The only separated them was their regions. Now with Piglet on an NA team, the score would be settled. It seemed like it was going to be like two big dogs fighting over a soup bone, but after the first CLG lost, something happened. Constant miscommunications and made-on-the-fly teamfights that ended in Liquid's favor, CLG basically gave the series to the other team. And the rivarly? Well the two made amends with a hug. Really brings out the aww factor.
ADVANCING: TEAM LIQUID
GRAVITY VS. TEAM IMPULSE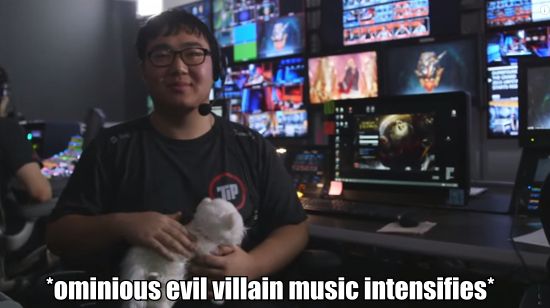 WHAT WENT DOWN: This was Gravity's chance. After years of being denied into the LCS (when they were Team Curse) they finally had a chance at the playoffs. Unfortunately their opponent was a surging Team Impulse who they went 1-1 with during the Spring Split. With TIP's jungler Rush finally switching his aggressively fast damage style to the tanky jungle meta (by compromising with a full tank Vi), Team Impulse would win the series 3-1. The one loss was likely due to some bad choices but then again XiaoWeiXiao did pull a Piglet and forget his masteries. Tsk tsk.
ADVANCING: TEAM IMPULSE
---
ELSEWHERE IN ESPORTS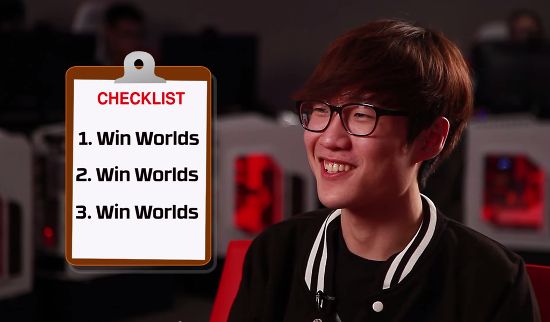 – It seems like with the horrid results from this Spring split, Rekkles is saying adios to Elements. And Wickd and Shook feel the same way too. So likely between the splits, we could see a reforging of a new elements. No official word on where these players will go.

– Japan's first ever IWC representative, Detonation FocusMe, have arrived in America and will be bootcamping/training with Cloud9 and TSM. They will be doing this until the IWC Invitation in Turkey coming up later this month. The team will not have their main ADC with them as he will be focusing on school until the event in Turkey.
---
Well that's it for this week. I'm going to get back on URF and prove to those people that Quinn is viable and OP in this mode. No matter how many times I have to bang my head against my desk to prove it!