I never knew a little Twitch channel would bring in so much attention to the point where the owner of Riot had to step in and give his two cents. It's like watching an episode of Better Call Saul only instead of New Mexico's underside it's about streaming a famous Korean's games. Add that news to the pile of things like a new champion and LCS plays and you got a lot to read up on. But before we do that, let's check out this week's free champions.
---
FREE CHAMPIONS FOR THE WEEK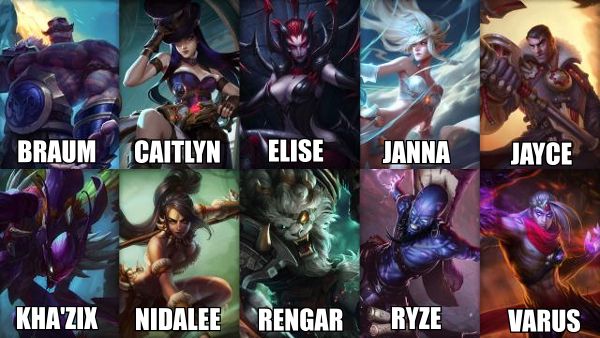 Well if you like jungling, there's three good potentials for this week. If you like supports there's two good ones this week as well. And if you like being annoying, there's Jayce for Jayce in the mid-lane. Great times this week.
---
GERON'S FIRST RECOMMENDED FREE CHAMPION: CAITLYN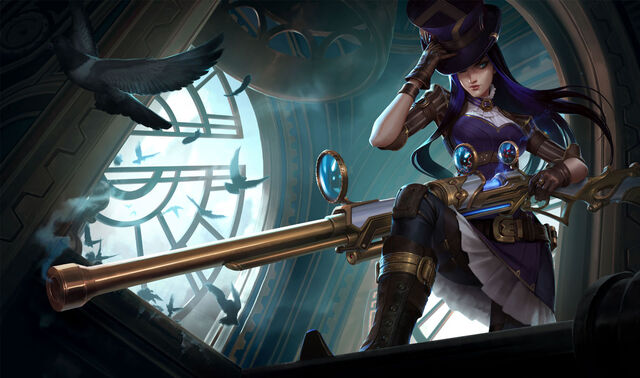 COST:
4800 IP OR 880 RP
POSITION:
BOTTOM-LANE – MARKSMAN
WHY:
Everyone's first main ADC is back in action lately. While people in professional and high ranked still play Corki and Graves, Caitlyn still seems to show up every so often. I guess now that Kog'Maw and Lucian are out of the picture, Caitlyn has been seeing a rise in activity. Likely because people rediscovered how good and simple she is.
---
GERON'S SECOND RECOMMENDED FREE CHAMPION: JANNA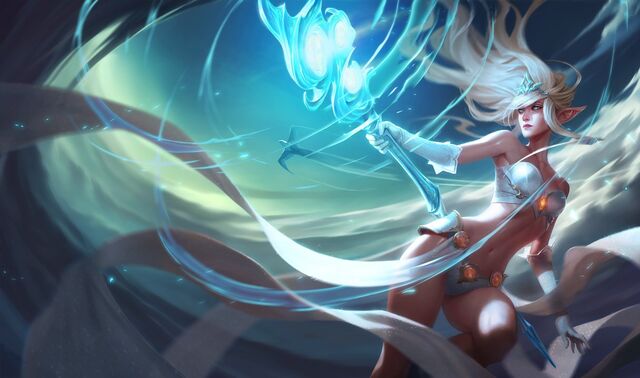 COST:
1350 IP OR 585 RP
POSITION:
BOTTOM-LANE – SUPPORT
WHY:
Despite a recent change in her passive where players won't gain speed from Janna unless they run to her, she still has lots of utility, especially in disengaging enemy fights/ambushes. The slight change won't change any of her playability, so she'll still be good no matter what.
---
GERON'S THIRD RECOMMENDED FREE CHAMPION: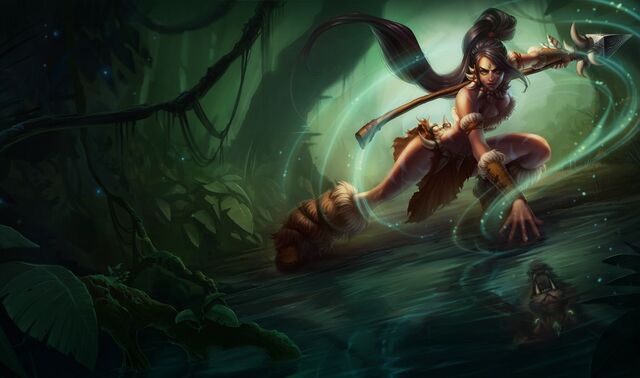 COST:
3150 IP OR 790 RP
POSITION:
Basically all lanes/roles now (except bottom-lane marksman)
WHY:
See the position comment I made above. It seems like Nidalee is now the new swiss army knife champion (like Kayle). With her changes to marking jungle camps, she can now jungle. That made her viable in almost every lane/position. So if you like being the type that likes to fill in gaps, Nidalee is a great pick this week.
---
SPECTATEFAKER:

THE LIVESTREAMING SCANDAL
So right now there's a bit of controversey in the livestreaming community. A Twitch account known as "SpectateFaker" has been streaming games of SK Telecom's Faker. While it might seem okay, Faker had signed exclusivity with another streaming site, Azubu. However Spectatefaker has claimed he is not in the wrong as he wasn't hosting Azubu's stream on Twitch but OP.gg's (another streaming site) feed instead. As of now the streaming sites and Riot itself are looking into this matter. The owner of SpectateFaker stated that he will still continue streaming Faker's games despite the protests from various sources involved in this case.
---
UPCOMING CHAMPION

BARD: THE WANDERING CARETAKER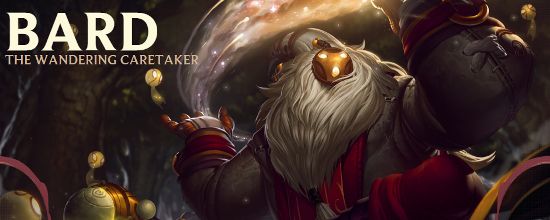 Finally a new support. I was getting a bit tired of Braum and his overpowered stuns and knock ups. Introducing Bard, the Wandering Caretaker. Basically Riot is giving us a champion that is doing something most supports shouldn't be doing often: roaming. As a support you're suppose to be mostly glued to your ADC and helping them get to their carry position. But now, Riot is encouraging support roaming and for good reasons. Bard can help other lanes in need or a struggling jungle if needed. Just make sure your ADC is sustainable while alone in lane (like Caitlyn or Graves).
Further insight, with this roaming support, I can see him being played in the jungle since support style jungling is a thing now (mainly thanks to TSM's Santorin). I guess if you and I built this guy tanky, he could be a viable support-style jungle.
To find more details about this upcoming champion, check out Riot's official page detailing Bard.
---
THE ESPORTS WEEKLY

THIS WEEK IN THE LCS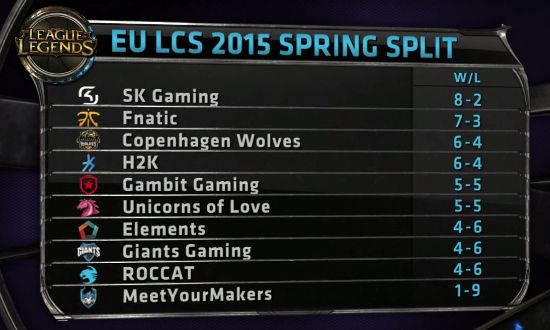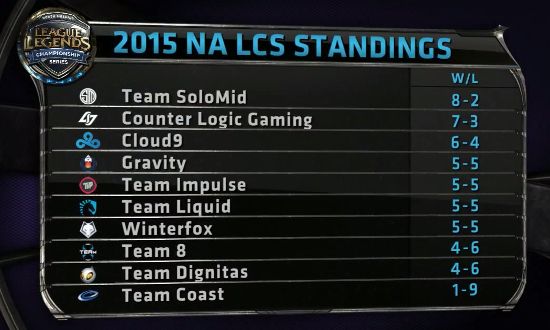 Catch all of the EU and NA LCS matches on demand at the League of Legends eSports site.
---
ELSEWHERE IN ESPORTS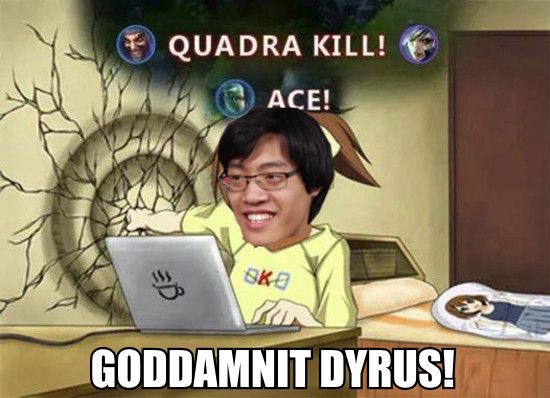 – Piglet will still be sitting on the bench for Week 6th of NA LCS play, and Keith will still be the ADC for Team Liquid. Piglet did say on his Twitch stream that he's doing better and all the articles and rumors about him are greatly exaggerated.

– Rumors circulated recently of former Evil Geniuses Support Mitch "Krepo" Voorspoels that he was tagging along a few ranked games with Elements members. This lead to speculation that Krepo was going to be their new support. It has now been confirmed that Krepo will be taking the place of Patrick "Nyph" Funke.

– Even though Sebastian "niQ" Robak has already returned to Gambit's gaming house, Felix "Betsy"Edling will still be the mid-laner for Gambit, for at least one more week. This is due to Sebastian getting back in the groove of things since his temporary leave of absence.

– The final teams for IEM in Poland are finalized. TSM, SK Gaming and CJ Entus will be joining the others for the IEM World Championship in March.
---
Well that's it for this week. I should get back to League and continue playing Janna and showing people how not to go 0/20/3 with her. Sigh…